Here are the latest updates for you
Your broad face
ribbed with waves
silently watching
absorbing
we forget to bow to you
O devi of the city
jogging past your body
admiring your beauty
feeding you our daily remains.
We forget to pray.
No flowers sit atop the zig zags
carved by tourist boats at dusk.
You reach your fingers beneath the gum covered concrete
touching iron and earth and forgotten prayers
buried deep
below
the
rumbling
office
blocks
O devi, forgive us as we tut and call you dirty.
Your wide banks reflect the span of your compassion.
Tonight at sunset,
you sing a quiet song
as the trees around you sleep
you sing of your far away sisters
of sandy banks
where blessed feet stand
offering evening prayers.
"O Lord, although You are able to give all kinds of benedictions, I do not pray to You for the boon of impersonal liberation, nor the highest liberation of eternal life in Vaikuntha, nor any other boon, which may be obtained by executing the nine processes of bhakti. "
(Sri Damodarastakam)
O Lord, we only want to relish your wondrous darsana relentlessly.
Out of many such Vaisnavas, one may be found to be very seriously engaged in the service of the Lord and strictly following all the regulative principles, chanting the prescribed number of rounds on japa beads and always thinking of how to expand the Krsna consciousness movement.
Nectar Of Instruction Verse 5
I was getting back from Bhakti Lounge and hadn't got the chance to go out on Sankirtan at all, but I had to do at least one book as it was Kartik. The streets were very empty and I was reconsidering my whole plan to do a book, yet trying to stop people. As I started to walk away, a guy came out of the shop typing away on his blackberry. His face was hidden under his hoodie but I thought I would try regardless. As he stopped and looked at me, he said he had met me before. He told me he had bought a big orange book from me 2 summers ago outside Bloor and Spadina. He even remembered the laxmi he gave me for it. I asked him if he read it at all and he explained that he wasn't so much into yoga but had taken the book for his sister. However he was trying to read and understand it and was some way through it. I was thrilled to hear that he had read it and invited him to come for our Gita workshops. He bought another book and left saying he would try to come see us.

Later I was thinking there is no way this is a co-incidence, how could he come out of the shop in the 5 minutes I was on a street so late in night. Probability can't explain this.
Lakshman (das) Vrindavan (IN): This year Vraj Mandal Prakrama started on 12th of Oct 2011. All together nearly 2000 devotees are doing this year's silver jubilee Parikrama. This is new record as per number of participants this year and it is double then last year
By Vaishnavanghri Sevaka Das
Recently on the occasion of release function for Telugu (South Indian language) version of Srimad Bhagavatam, I wrote a special article in Bhagavad Darshan (Telugu BTG) describing the events leading to the completion of Srila Prabhupada's Bhagavatam
By Rasika Murari dasa
Recently, the Congregation Development Ministry (CDMC) of ISKCON Malaysia organized a Leaders' Convention which was held from September 30th through October 2nd at Port Dickson, Malaysia. We were fortunate that the occasion was graced by HH Bhakti Vinoda Swami, who is a Zonal Secretary of Kerala and western Tamilnadu and Deputy GBC of the ISKCON s world body
By Pusta Krishna das
Srila Prabhupad's miracle is that he presented Krishna consciousness 'as it is', and so many took it to heart. He nursed us to spiritual health. He never cheated us. He was the living example of the type of person Sri Chaitanya Mahaprabhu was promoting: without desire for wealth, following, mundane sensuality, or even fame as an author of poetic words
By Vaivasvata dasa
You write that Bhakti Vikas Maharaja's recorded class, "Some Concerns About ISKCON", uses "selective quotes and straw man arguments" to unfairly align "Midday meals and Food for Life with mundane welfare."
Seva Priya dd: I am a textile artist working with the medium of wool by needle felting and wet felting and producing Krsna conscious artwork. I have a shop on Etsy, here is the link to MyWoollyPalette http://www.etsy.com/listing/83555943/needle-felted-wall-hanging-tapestry-of
Sri Nandanandana dasa (Stephen Knapp): This book helps reveal how the Deities of Krishna in the temple are but another channel through which the Divine can be better understood and perceived. In fact, the Deities Themselves can exhibit what some would call miracles in the way They reveal how the Divine accepts the Deity form
Dr. Demian Martins: The Vidyabhusana Project has been launched to collect, preserve and translate the works of Sri Baladeva Vidyabhusana, to whom Srila Prabhupada dedicated his Bhagavad-gita As It Is
Kancana-valli dasi and Madhavendra Puri dasa: Recently, a milestone was passed by Bhaktivedanta College, which held its tenth annual inauguration ceremony in September. Members of the Radhadesh community joined the students and staff at the ceremony to meet the incoming students
Urmila devi dasi: If you've ever wanted to do something about trash at Rādhā-kuṇḍa, if you've ever wanted to have beautiful gardens at Rādhā-kuṇḍa, if you've ever wanted to serve Rādhā-kuṇḍa on a regular basis, if you've ever wanted to help Rādhā-kuṇḍa residents have a dignified way to maintain themselves in devotion without begging, please join us in this project
Raquel Ellsworth: Enjoy a vrndavana-like atmosphere within a mile of New Raman Reti Dhama. Established palms, fruit trees and exotic shrubs, including ardenias, night blooming jasmine and pineapple guava. This is a site built home designed by devotees and includes a marble alter area and two double sinks in the kitchen
Mani deep: Nestled in the midst of the Abhay Nagar devotee housing estate, Antardwip Residency is a spiritual haven within easy walking distance from the magnificent Chaitanya Chandrodaya Temple of Vedic Planetarium. Antardwip Residency offers a variety of apartments suited to your needs - studio, one bedroom, two bedroom and three bedroom apartments
Abhaya Mudra Dasi: Homosexuality has become so prominent in the second half of the 20th century that is has been propagated as a lifestyle of choice. But it wasn't always like this. Before the technological revolution, homosexuality was referred to in the most derogatory of terms
From our local Channel 9 Weather blog monthly recaps:
"If you were looking for some dry weather in September, you had to look fast! Only nine days were dry during the month, which ended up with 6.38 inches of rain, more than twice the normal amount of 2.97 inches. One daily rainfall record fell in September, with 1.01 inches of rain on September 26 also being the wettest day of the month…."
"August was another wet month, with 4.44 inches of rain, almost an inch and a quarter above normal. By month's end, we were nearly nine inches above average for the year in precipitation, with 34.71 inches of rain and melted snow. This puts us only a couple of inches below our average precipitation for the year (36.85 inches) with four months to go. …"
July was a little below average but February through June were all above average moisture. which made getting things planted in the Spring problematic but this fall has been ridiculous.
I had bought some ground cover for where we are going to plant potatoes next year. It is a mixture of daikon radishes and Austrian Winter peas called N-vest Groundbreaker Mix.
The idea is that the peas capture nitrogen from the air and the radishes grow deep into the soil. It is supposed to add/scavenge 120 pounds (50 kg) of nitrogen for the next crop. The radishes rot and make channels into the ground.
It then winter kills so the surface is covered during the winter to protect from erosion and smother cool weather weeds like Gill-over-ground and others.
I did get some planted on my home garden plot from a small bag of seed I had ordered from an Amish seed company but to save money I ordered 50# (22 kg)bags from the local co-op farm store fro the community potato plot. The had to set up an account with the supplier and then with shipping time I didn't receive it mid August.
Which should have been no problem as the time to plant it is last week in July, August, or first week in September but since the middle of August there has never been a day when the soil was dry enough to work.
We have heavy clay soils and if you work them wet it collapses the soil structure and you have brick to plant in so waiting for proper soil moisture is essential.
Thus the Groundbreaker Mix sits unused in bags in my garage. I hope it stays viable for use next year, though peas are among the weakest seeds for maintaining longer term good germination.
Plan B was once the window passed for the Groundbreaker mix to plant oats on the potato patch as it will grow into the cool autumn temperatures but then winter kill so it isn't in the way for early tillage for the spring potato crop. Even that has been thwarted.
My mainstay is rye, as it grows late into the fall and begins growth early in the spring to collect and convert sunshine into biotic mass while the rest of the garden is dormant. This helps build good soil tilth, structure.
October has continued to be well over average moisture so no tillage window has opened and now it is too late in the year for the ground to dry up with the temperatures too cool and the nights too long.
In the 39 autumns I have spent in New Vrindaban this is the first time I have been unable to plant cover crops in the fall using traditional methods. Some years the windows have been narrow and you had to be prepared and to take advantage but this year there was never an opportunity.
In my small scale garden I am able to adapt. Usually I spread a layer of compost then till it in deeply, spread the rye and rake it in. The tilling controls any escaped summer weeds or germinating cool weather weeds that are coming on strong now. The following spring I till in the rye, poke it with a broadfork and be ready to plant.
Yesterday I removed some ground cloth where gourds had been planted. The ground cloth had the weeds controlled so they weren't an issue. I spread the rye and covered it with compost. Hopefully that will give the rye enough seed/soil contact and coverage to grow.
More challenging will be the areas where I had been hoeing for weed control that are now covered with weeds. A week of rainless weather would let it dry out enough to at least hoe them but the forecast is for three days of rain starting tomorrow so it doesn't look good
Filed under:
Cows and Environment
Witnessing brutality, retired Marine Sergeant launches tirade on stunned NYPD
"Often we use this expression, worshipping someones lotus feet. What does it mean practically? Doing puja with upacaras or maybe massaging the feet?"

Earth's population will cross the 7 billion mark by Halloween and Scientists predict that at some point, it would all be too much: starvation and disease would kill people more quickly than we can replace them. So the obvious solution is to discover new frontiers. Uncontrolled desires can never meet their end, be it on earth battered by human greed, or outer space. Recently I read research ideas presented at a government symposium devoted to ideas for visiting the stars. A scientist suggested "First, find an asteroid in an elliptical orbit that passes close to the Sun. Second, put a starship in orbit around the asteroid. If the asteroid could be captured into a new orbit that clings close to the Sun, the starship would be flung on an interstellar trajectory, perhaps up to a tenth of the speed of light"(NYT) So much endeavor just to search new resources for the further exploitation and hope for 'sense gratification'.
What does Bhagavatam say?Persons who are actually intelligent and philosophically inclined should endeavor only for that purposeful end which is not obtainable even by wandering from the topmost planet down to the lowest planet. As far as happiness derived from sense enjoyment is concerned, it can be obtained automatically in course of time, just as in course of time we obtain miseries even though we do not desire them. (1.5.18)

In the purport Srila Prabhupada explains every man everywhere is trying to obtain the greatest amount of sense enjoyment by various endeavors.Some are trying to reach the moon or other planets by some mechanical arrangement, for they are very anxious to get into such planets without doing good work. But it is not to happen. Even if they are obtained, they can be lost again. One should not, therefore, waste time with these flimsy things; one should only endeavor to go back to Godhead. That should be the mission of everyone's life.
In Sydney The Mayapuris set off an explosion that was heard on the international space station. It caused a satellite to fall from the sky and a man in America predicted the end of the world – do not miss it – you will not be disappointed.
Featuring:
The Mayapuris direct from the transcendental world
The New Govardhana Bhajan Band
The Natyashakti Dance Troupe
Fire Twirling Exhibition
Interactive Drum Circle Percussion Exhibition
Face Painting, Story telling and more
Thursday 27th October 6:30pm
Broadbeach Surf Lifesaving Club
27 broadbeach Boulevarde (Next to Royal Queensland Art Society)
Broadbeach QLD 4218
Contact Madhu Manning on: 0488 288 038
This is a video from last night's Chant Fest with Mayapuris in Manly. At the end people didn't want them to go, and it seemed as if time stood still as they delivered their last, explosive and joyful kirtan. Off the stage, unplugged, raw and euphoric. That's what Mayapuris are. Vara Nayaka Dasa.
"The Mayapuris are the young tigers of Kirtan. Their powerful and extremely moving music instantly transports me." – Jai Uttal

"The Mayapuris are rocking the globe with their transforming rhythms of love. I feel blessed when they can join me on the road or at home for they elevate the energy wherever they go." – Shiva Rea

"They've touched me deeply, and they'll do the same for you. Once you experience the magestic magic of The Mayapuris you'll never, EVER forget it." – C.C. White
More video video from last night's Chant Fest with Mayapuris:
More video: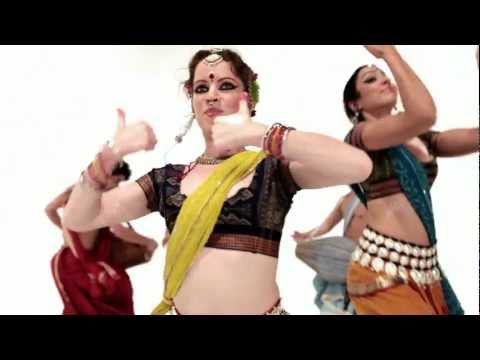 Get to the concert in Byron, do anything it takes to get there, you will not regret it – life will never be the same again.
Here are some photos of recent events to encourage you:

Mayapuris come alive in Sydney Australia

Mayapuris rock mangrove Mountain Part One
Mayapuris Rock Mangrove Mountain Part Two

Mayapuris Rock Mangrove Mountain Part Three
Print
Facebook
Twitter
Google Bookmarks
StumbleUpon
Yahoo! Buzz
del.icio.us
Digg
Live
MySpace
PDF
In Sydney The Mayapuris set off an explosion that was heard on the international space station. It caused a satellite to fall from the sky and a man in America predicted the end of the world – do not miss it – you will not be disappointed.
Featuring:
The Mayapuris direct from the transcendental world
The New Govardhana Bhajan Band
The Natyashakti Dance Troupe
Fire Twirling Exhibition
Interactive Drum Circle Percussion Exhibition
Face Painting, Story telling and more
Thursday 27th October 6:30pm
Broadbeach Surf Lifesaving Club
27 broadbeach Boulevarde (Next to Royal Queensland Art Society)
Broadbeach QLD 4218
Contact Madhu Manning on: 0488 288 038
This is a video from last night's Chant Fest with Mayapuris in Manly. At the end people didn't want them to go, and it seemed as if time stood still as they delivered their last, explosive and joyful kirtan. Off the stage, unplugged, raw and euphoric. That's what Mayapuris are. Vara Nayaka Dasa.
"The Mayapuris are the young tigers of Kirtan. Their powerful and extremely moving music instantly transports me." – Jai Uttal

"The Mayapuris are rocking the globe with their transforming rhythms of love. I feel blessed when they can join me on the road or at home for they elevate the energy wherever they go." – Shiva Rea

"They've touched me deeply, and they'll do the same for you. Once you experience the magestic magic of The Mayapuris you'll never, EVER forget it." – C.C. White
More video video from last night's Chant Fest with Mayapuris:
More video: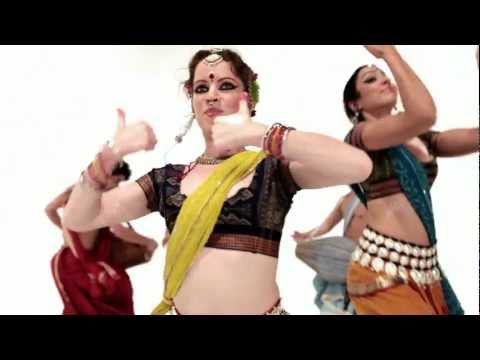 Get to the concert in Byron, do anything it takes to get there, you will not regret it – life will never be the same again.
Here are some photos of recent events to encourage you:

Mayapuris come alive in Sydney Australia

Mayapuris rock mangrove Mountain Part One
Mayapuris Rock Mangrove Mountain Part Two

Mayapuris Rock Mangrove Mountain Part Three
Print
Facebook
Twitter
Google Bookmarks
StumbleUpon
Yahoo! Buzz
del.icio.us
Digg
Live
MySpace
PDF
Question: Bhakti, with its emphasis on prayer, submission and surrender to God, seems very anti-ambitious and anti-heroic. Doesn't this make a devotee weak and effeminate?
Answer: Not at all.
All of us have a desire to do something special, wonderful, heroic. But most people fail to go beyond daydreaming. The few who are talented and dedicated and fortunate enough succeed in becoming heroes – but only for a distressingly brief period. As age catches up with them, their degenerating bodies and declining talents let them down and their heroism slips away inexorably. Finally death makes heroes into zeroes – as souls with nothing at all, who then have to go to their next bodies where they restart their permanently doomed quest for heroism.
Bhakti-yoga offers us a positive alternative in our quest for heroism. If we try to do something heroic in service of the supreme hero, God, then that heroism does lasting good to ourselves and to others. For example, if we have musical talent and compose devotional music that brings our own hearts and others' hearts closer to God, then that increased proximity to God will give us far deeper fulfillment than fame as a popular musician. Additionally, through our music, we will share with others not just fleeting mundane entertainment but lasting spiritual fulfillment. Moreover, if we sincerely glorify God with our existing talent, he may increase that talent manifold so that we can do more good for the world. Last and far from the least, even if we have only modest talent, still glorifying God with that talent will give us far greater satisfaction than what the most talented musician will get by composing popular worldly music.
By glorifying God with whatever talents and resources we have, all of us can become heroes. We may or may not make headlines in the public eyes, but we will make headlines in God's eyes and will do real good to others, which is the essence of true heroism. Lord Krishna calls upon Arjuna to become a spiritual hero in the Bhagavad-gita (11.33), "Therefore get up. Prepare to fight and win glory. Conquer your enemies and enjoy a flourishing kingdom. They are already put to death by my arrangement, so be an instrument in the fight."
Consider the example of the quintessential bhakta: Hanuman. He is assertive, intelligent, resourceful, dynamic and powerful. Hanuman is no doubt a servant of
the supreme hero Rama, but he is also a hero in his own right. Hanuman is often depicted with folded palms holding a mace. The folded palms symbolize bhakti (devotion), and the mace symbolizes shakti (power). Thus, by personifying the paradoxical blend of bhakti and shakti, Hanuman invites each one of us to devotionally fulfill our dream of heroism.
FOOD YOGA
In these classes Paul Turner presents the ancient culture of spiritual hospitality combined with the lifestyle of a perfect 'prasadarian,' someone that only consumes the most pure food, devoid of all suffering, toxins, and negativity. Prasadam is a Sanskrit word that means mercy, and specifically refers to food that has been prepared with loving intention and then offered in love to God.
SACRED YANTRA
Paul Turner has studied the ancient schools of Vedic numerology and Pythagorean systems for over 28 years and now uses these two systems to not only provide a complete reading for clients, but also to capture their unique number vibrations inside a geometric signature or personal yantra that can be used as a talisman or company logo.
COST
Donations? $50 each session or $85 for both (lunch provided)
Print
Facebook
Twitter
Google Bookmarks
StumbleUpon
Yahoo! Buzz
del.icio.us
Digg
Live
MySpace
PDF
Question: Intellectual people tend to be unfeeling, whereas emotional people tend to be irrational. Can a person be both intellectual and emotional simultaneously?
Answer: A satisfying, effective life requires the harmony of both thought and emotion. When thought dominates emotion, one becomes unfeeling, hard-hearted, and life becomes listless and boring. When
emotion dominates thought, one becomes moody – violent or depressed – and life goes out of control.
Ideally, thought should be enlivened by emotion and emotion should be directed and regulated by thought. This blend is taught by Lord Krishna in the Bhagavad-gita. At the start of the Gita, Arjuna's emotions overpowered his thoughts, thus making him falter in his warrior dharma of protecting the citizens from atrocious rulers. Krishna's words of wisdom, which taught the difference between the temporary body and the eternal soul, stimulated Arjuna's rational faculty, thus helping him gain control over his emotions. But Krishna's guidance didn't stop there. His teaching of bhakti-yoga – the eternal loving relationship between the soul and God – ushered Arjuna into the world of divine emotions. There, Arjuna learnt, all activity is done not just as a duty, but as an expression of one's devotion to help enact God's will in this world for the good of all. That's why Krishna repeatedly exhorts Arjuna to serve with both his mind and his intelligence, that is, both his emotion and his thought.
Today, our educational system teaches us practically nothing about the philosophical aspect of life. Consequently, most people know no ultimate purpose of life; their thoughts remain caught in satisfying stray emotional urges created by advertisements and media. Thus they lead hurried yet dissatisfied lives, driven by irrational impulses and unquenchable desires. When these emotions go out of control, they transmogrify into irrational violence against others as in vandalism and murder, or irrational violence against themselves as in suicide.
With the neglect of the religious aspect, the inbuilt self-restraint that religious morality teaches has also been done away with. No wonder we see so many people being hijacked by their emotions.
Just as Arjuna turned to Krishna to save himself from irrational emotions, so can we. Even if we feel that our emotions are not out of control at present, by learning from Krishna, we can equip ourselves to face the inevitable future emotional turbulences. All of us need to not only bring rational thought in control of irrational emotion, but also to let divine emotion enliven rational thought. Divine emotion is easily invoked by chanting the holy names of God like the Hare Krishna maha-mantra, for chanting reawakens our divine love for God.
With the anchors of philosophy and meditation, all of us can sail safely through the stormy ocean of irrational emotions to the shores of eternal devotion.
Question: India has proven its mettle by its remarkable contributions in IT (Information Technology). Why does India need spirituality in this IT age?
Answer: The IT boom over the last decade has made India a global power to reckon with. But therecent global recession has raised a hard question: In spite of our knowledge of global markets and how to manipulate them, why did we have to reel under a global market crash that our IT systems could not predict and had to struggle to cope with? It's because IT has some fundamental limitations that are often overlooked.
Information is not insight: Information dazzles us with facts and figures, while distracting us from deeper truths that illuminate and enrich, truths about our origin, identity, value and purpose.
Technology debilitates our spirit: Technology makes us so fascinated and dependent on external gadgetry that we forget to develop ourselves, to realize our mental and spiritual potentials.
These limitations of IT have become even more critical in our times for IT is being used by the consumerist society to aggravate people's greed for materialistic pleasures and possessions. For example, human greed caused the US sub-prime crisis, but the global IT networks expanded that crisis into a worldwide economic meltdown. Sadly but predictably, IT has ended up consolidating an exploitative, selfish world order, which inflicts poverty and scarcity on millions, rapes mother nature and robs future generations of their rightful natural resources.
To wisely use IT, we need another IT – Inner Transformation. What the world needs especially today is not improved information technology, but effective inner transformation technology that will enable people to use IT constructively. India has a rich, unparalleled tradition of time-honored spiritual practices like mantra meditation that can bring about inner transformation, thus empowering people to experience spiritual happiness and freeing them from greed.
Noble Laureate Chemist Dr Richard Ernst points this out, "I am convinced that India could become once again the cradle of a new school of though that may significantly influence the fate of the globe in the third millennium. Perhaps the contributions of India to nuclear power technology and space science will turn out to be irrelevant, but the contributions towards a new ethical foundation could be turning the wheel of history in the proper (balanced) way."
In the same spirit, more than three decades before Ernst's observation, Srila Prabhupada, the founder of ISKCON, went toUSA, and boldly announced his mission: "I have not come here to beg for money or technology like many Indian political leaders to. I have come here to give, not beg." If more of us Indians could imbibe this spirit, and assimilate and disseminate our national spiritual legacy, India could lead the world in taking IT to the next level.
Question: I have seen that spiritualists often have a standard message: material life is temporary with death possible at any time, so we should enquire about eternal life without delay. Why do they use death as a tool to scare people into taking up religious practice? Anyway, nobody can do that to me because I am not afraid of death.
Answer: I appreciate your concern and would like to present a few thoughts for your consideration.
If you hear a spouse telling his / her partner: 'I don't care about our relationship ending', what does this statement suggest? It could suggest that the spouse is not happy with the relationship, doesn't value it much and so doesn't care about ending it. Or if someone says, 'I don't care if my car is burnt in riots,' it could mean he doesn't value the car. Similarly, if somebody says, 'I am not afraid of losing my life,' it could mean that he is not enjoying life, doesn't value it much and so doesn't care about losing it. So the bravado about being unafraid of death could indicate frustration with life.
Moreover, this bravado of being unafraid of death generally lasts only till one is face-to-face with imminent death. Then one fearfully and desperately tries everything possible to avoid death. But, by then, it's too late.
Spiritualists feel sad to see people needlessly cut such a sorry figure at the time of death. So they tirelessly strive to share the universal truths of life that can empower one to value life and value death. What are those truths? We are all eternal, indestructible souls, beloved children of God, Krishna, and are entitled to live forever with Him in everlasting bliss. But because we are mistaking ourselves to be our mortal bodies, we are subjecting ourselves to the sufferings of death – life after life.
Spiritualists live in harmony with God by chanting His holy names and offering their love to Him and so they experience peace and joy even in this life. Consequently, they truly value life: not the illusory life wasted in pursuing temporary pleasures, but the real life led in loving harmony with God. And they value death too; death reminds them of the urgency of reclaiming their eternal lives.
Most people are so captivated by hopes of temporary pleasures that they neglect their right to eternal life. So, just as a doctor is duty-bound to alert a cancer-afflicted patient about the disease's future course, a spiritualist feels duty-bound to alert mortality-afflicted people about their imminent deaths. This is not a scaring technique, but an alerting technique. Fear of death doesn't spoil the joy of life; rather it points the way to the real joy of life.
On Sunday, Oct 23rd (3:30pm-5:30pm), Monday, Oct 24 and Tuesday, Oct 25 (6:30pm-9pm) HG Uttama Sloka das will be conducting a three-day seminar entitled, "Life Without Conflict". With teachings and principles routed in the Bhagavad-Gita, Uttama Sloka das will present various concepts on the idea of spiritually dealing with conflict, including:
Conflict types and their origin
Dealing with challenges
Deriving spiritual and practical benefit from conflicts
Choosing a positive alternative
Developing compassion and humility
Taking higher responsibility
Join us for this three-day seminar which help give practical tools for dealing with conflict in a spiritually sound way. There will be a small fee for the course to cover materials and prasadam.
Register for the seminar by
clicking here
!
Uttama Sloka das has forged some wonderful relationships with devotees in Toronto and, during his 12 day visit, he will be conducting various programs and seminars, like "Life Without Conflict" which will take place later on in the week.
On Wednesday, October 19th, Uttama Sloka das will once again be conducting a "Bhagavad-Gita Crash Course" from 6:30pm to 9:00pm at the temple. If you ever wanted to learn the essentials of the Bhagavad-gita in one power-packed session, then you won't want to miss out on this seminar! The cost for the one-day course will be $15 and will include prasadam. Please register for the seminar by
clicking here
.
Question: Why do some people commit horrible crimes without the slightest remorse? Do they have no conscience?
Answer: Our conscience is like our internal watchdog. It barks and warns us whenever the thief of immorality comes to plunder our integrity. Those who heed the watchdog's warning drive away the thief; they reject the immoral temptation by activating their intelligence. Others get so allured by the temptation that they beat the dog instead of the thief! They silence the voice of their conscience and delight in immoral pleasures.
The Bhagavad-gita (15.15) explains that the Lord personally resides in our hearts as the Supersoul (Paramatma) to guide us in our life's journey. Our conscience, when pure, is actually the voice of God guiding from within. When a person knowingly and repeatedly acts contrary to the inner voice, he is telling God by his actions: "I will to do what I want to; I don't want your guidance." Due to this adamance and defiance, God withdraws His guidance; the inner voice starts fading till it becomes almost mute. Then that person unhesitatingly does unconscionable acts.
Some examples of people with muted conscience are animal slaughterers, criminal sociopaths, rapists, child abusers and mercenary murderers. Terrorists have not only muted the voice of the true God who loves all His children, but have also imagined a god who hates those whom they hate. Thus, the "god" of the terrorists is a fabrication of their own ego, created to provide a religious rationalization for their irrational malevolence.
We are all free to neglect the inner voice, but we cannot neglect the consequences of that neglect. If a person driving a car on a steep mountainous road breaks the fencing at the side of the road and thinks, "Now I can freely enjoy riding the way I want," his freedom will simply become a free-fall to destruction. Similar is the plight of those who break the fences that God has created on the road that takes us back to Him. For example, those who break God-given regulations for sexual morality freely fall to various sufferings, with sexually transmitted diseases (STDs) like AIDS, syphilis, gonorrhea being the most obvious among them.
For those of us whose conscience may be somewhat muted, can we raise its volume again? Certainly. God guides us not only internally as the Supersoul, but also externally through guru-sadhu-shastra (spiritual master - saintly teachers - sacred scriptures). When we follow their external guidance, we show God that we do want his internal guidance. He naturally reciprocates by making the voice of conscience louder. Empowered by that inner guidance, we can all gradually become exemplary human beings having the highest moral and spiritual integrity.
Dear Friends, Hare Krishna. We've got some great news for you. The lectures of His Grace Sri Srimad Sankarshan Das Adhikari are being broadcast live this week! Here is the link: www.ustream.tv/channel/sankarshandasadhikari And here is the schedule: Note: The time zone is EEST, Eastern European Standard Time, the same time zone as Helsinki, Finland, two hours ahead of London, UK. SPECIAL UPCOMING EVENTS: ------------------------ - OCT 18 Tue 6:00 PM - 7:30 PM EEST - Public Lecture. Vilnius Pedagogical University, Lithuania. Language ENGLISH with LITHUANIAN translation. - OCT 19 Wed 7:45 AM - 9:00 AM EEST Srimad Bhagavatam 6.9.46 HG Sankarshan Das Adhikari ISKCON Kaunas, Lithuania. Language ENGLISH with LITHUANIAN translation. - OCT 19 Wed 6:00 PM - 7:00 PM EEST Public Lecture. Sakiai Eco Fan Shop, Lithuania. Language ENGLISH with LITHUANIAN translation. - OCT 20 Thu 7:45 AM - 9:00 AM EEST Srimad Bhagavatam 6.9.47 HG Sankarshan Das Adhikari ISKCON Kaunas, Lithuania. Language ENGLISH with LITHUANIAN translation. - OCT 20 Thu 6:30 PM - 8:00 PM EEST Lecture. Kaunas Vedic Cultural Center, Lithuania. Language ENGLISH with LITHUANIAN translation. - OCT 21 Fri 7:45 AM - 9:00 AM EEST Srimad Bhagavatam 6.9.48 HG Sankarshan Das Adhikari ISKCON Kaunas, Lithuania. Language ENGLISH with LITHUANIAN translation. - OCT 21 Fri 6:00 PM - 7:00 PM EEST Public Lecture. Kaunas "Light House", Lithuania. Language ENGLISH with LITHUANIAN translation. - OCT 22 Sat 10:00 AM - 1:00 PM EEST His Grace Sri Srimad Sankarshan Das Adhikari Maharaj VYASA PUJA, Kaunas Lithuania. Language ENGLISH with LITHUANIAN and RUSSIAN translation. - OCT 23 Sun 7:45 AM - 9:00 AM EEST Srimad Bhagavatam 6.9.49 HG Sankarshan Das Adhikari ISKCON Kaunas, Lithuania. Language ENGLISH with LITHUANIAN translation. - OCT 23 Sun 5:30 PM - 6:30 PM EEST Sunday Program BG Lecture, ISKCON Riga, Latvia. Language ENGLISH with LATVIAN translation.
Thanks to Vikas from Canberra for this video of the Mayapuris taken at close quarters and posted on Facebook. Raw Power, Mayapuri style.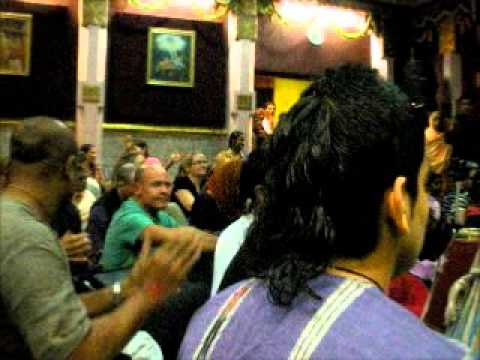 Print
Facebook
Twitter
Google Bookmarks
StumbleUpon
Yahoo! Buzz
del.icio.us
Digg
Live
MySpace
PDF
They Want to Hear

Mumbai, India

The tide came high in the night. Enough beach front remained for pacing to and fro while chanting japa. Barking dogs kept me in a restricted distance for this pacing. "That's okay!" I thought. You know the saying, "let sleeping dogs lie." It is very applicable here.

In the pacing I do pass by a group of young men who chatter and play cards. They don't bark, rather they insist on saying, "Hare Rama Hare Krishna!" You know it's India, it's special.

Much later in the day I did not divulge in this rather ordinary experience when asked to speak to a class of brahmacaris from Pune, who had come to stay in the Juhu Ashram for 4 days to facilitate the leaders at our meetings. This group of bright boys insisted on hearing of some more gripping pastimes I had on the road on the marathon walks. They wanted to hear the adventurous side of trekking. What is it like? How do you deal with people, with the harsh elements, wildlife? They were curious to know as to how the day to day procedure works.

Being young monks the appeal of 'the simple life on the road' was strong. Hearing of the detached nature of the roaming lifestyle provided an inspiration. It's always important to intertwine the philosophy of the Bhagavat with pedestrian pastimes.

"Does the walking increase your Krishna Consciousness?" asked one of the students.

"Most definitely," I explained with words that I feel could never sufficiently describe the feeling. You really have to go out there and do it.

My roomate , Yadunandan Swami, from Spain told me prior to my leaving the room to deliver my presentation to the young men about the magical effect of the famous Santiago de Camino walk that has been taking place. He told me that Krishna devotees have tread that trail. This of course, had wet my appetite for lusting after that trail. It just seems that there are trails that beckon walking addicts towards them.

Hmmmm! Let's see when I can blaze that trail!

7 Km
The Message to Share

Mumbai, India

I am twenty minutes at the temple of Radha Rasabihari - prepared for the opening of the gates at 4:30 AM. At that time I'm already hot and sweaty. I had been at the beach chanting on my beads with the ever-present mild waves of the Arabian Sea next to me.

There is rhythm in their sound just like there is a tempo in the temple, a sole drum playing to the sound of mangal arati, the morning worship. All over India, bells, gongs, drums and cymbals are heard at that auspicious hour. In that sense India is mystical. All these sounds arouse the Supreme and His sleeping conditioned souls.

At 1:30 PM I was called on to speak to 300-400 people, congregants of the temple. My message about surrender from 18.62 of the Gita was translated into Hindi. People were really attentive. At the Q&A a listener asked a question, "you were introduced as a person from Canada. Why is it that God doesn't appear in Canada?" According to him avatars only appear in India. To respond in brief I indicated that the verse implies that God is in everyone's heart. Hrdi means heart. If there are 30 million people residing in Canada, then God is residing with each of those human souls what to speak of being present in other species. There is a constant presence of Him in all things. We can't limit Him to Canada.

The next question (more of a comment really) had to do with the responsibility of those born in India. The conclusion from the book Chaitanya Charitamrta tells us that if you are born in Bharat (India) you have a birth right to share wisdom with the rest of the world.

I encouraged our crowd to take up as a seva or service the mission to share knowledge of the Absolute - that it is their natural obligation.

6 Km
Back at Juhu

Mumbai, India

Bubbles explode in your face. Balloons bob up, down and sideways. Monkeys on leashes do jumping tricks for a rupee or two while their master whips the hard-knotted rope back and forth to strike the dumaru, the small drum of passion affiliated with Shiva, the God of dissolution. Rides for kids delight their eagerness. Cotton candy and smells of spicy goods permeate the space for sight and nostrils. Young couples stay arm in arm.

I hear the occasional "Hare Krishna" or "Hare Rama" and "Namaskar," only because I've come onto the scene of this wild carnival. Other than that the rest is normal at Juhu Beach after the sun falls on a Saturday night. The water with its ocean waves fascinates people. They are never daring enough to go in for a dip. It fascinates so long as you stay out.

This is my usual trekking territory when I come to Mumbai. It is a mere seven minutes plus walk, darting chaotic traffic (or one rounds length of chanting of the 108-bead strand) to get to the sand and ocean from ISKCON's popular temple. Dignitaries and Bollywood stars come to the temple weddings and other functions continuously going on here giving the place a vibrancy.

It is this fine facility that has become the annual venue for spiritual strategies, which I believe is possible only because of AC circumstances and a whole lot of integrity tossed into the bowl of brainstorm. We have monks here representing a global picture and on top of that male and female leaders of an administrative and teaching kind.

For now, having come a day early for such meetings, I've been putting my foot marks in the sand, acquainting myself with a different environment preparing for brain-butting and heart-hugging. It's always a pleasure to step into a different zone of existence in order to look at your own world of activity and see from a different light. To keep alive I don't think we can do without the objective outlook.

We are here to share ideas and dreams and to see if we are on track with the wishes of the guru. It is a meeting of ISKCON's Governing Body Commissioners (GBC).

6 Km
Attitudes

British Airways, Atlanta/Europe

There was no walking today except for going from one terminal to another to depart for Mumbai, India. There was so little exchange with passengers because on both flights to and from Heathrow I had the seats on either side to myself. One flight attendant with a smile did say, "Hare Krishna." Another one, this time a woman, asked if I could be served on the flight by a woman.

"Because the Swami Narayan group forbids it, correct?" I asked.

"Correct," she replied.

"There is no problem for me. We are all spirits - in essence. I can appreciate the principle others abide by but our guru was a swami and he accepted the services of both genders." She nodded, smiled and left to attend to others.

I got to thinking about that some more. If tradition would have its way then our guru would naturally show more rigidity but he was so magnanimous. He flew atleast 10 times around the world and received the assistance of stewardesses. He gave a lot of personal time to guide his female disciples, his young western daughters. Then one day he told one of his female students that she would not be able to sit so close as she had been previously. Due to western conditioning and being unfamiliar with the etiquette towards an elderly monk, she had been innocently unaware of her familiar behavior. She complied from then on and some kind of standard was set in terms of how men and women communicate with each other in a spiritual setting. This model has been in place for centuries within ashrams in order that there be no distraction. Traditionally ashrams were for men.

Our guru, Srila Prabhupada, gave facility to accommodate women, in separate quarters, of course, as a compromise. He saw how young women in America were also curious to learn and so he gave provisions. In the mid-seventies some extremist attitude arose creating some divisions. Prabhupada sought to dissolve those attitudes to leave a feeling of inclusiveness.

0 Km
Conference with Russian speaking disciples on October 17th (Russian/English)

I remember when I first started chanting on beads, a devotee gave me some very valuable advise - he told me to always chant more and never decrease (or at least maintain a steady quota). I was always conscious of this and when I was chanting 6 rounds I would be thinking of increasing to 8 then 10 and in a short time 16.
We should not stop at 16 rounds though, we should chant extra rounds....there is no limit to chanting and the more we relish the chanting, the more we want to continue - so the secret is to chant in a way that we relish the Holy names, then we will always want to increase with out limit.
Energy regimes shape the nature of civilizations... how they are organized, how the fruits of commerce and trade are distributed, how political power is exercised, and how social relations are conducted. The locus of control over energy production and distribution is beginning to tilt from giant fossil fuel based centralized energy companies to millions of small producers, who are generating their own renewable energies in their dwellings and trading surpluses in info-energy commons.
The new era will bring with it a reorganization of power relationships across every level of society. While the fossil fuel-based First and Second Industrial Revolutions scaled vertically and favored centralized, top-down organizational structures operating in markets, the Third Industrial Revolution is organized nodally, scales laterally, and favors distributed and collaborative business practices that work most effectively in networks. The "democratization of energy" has profound implications for how we orchestrate the entirety of human life in the coming century. We are entering the era of "Distributed Capitalism."
The partial shift from markets to networks establishes a different business orientation. The adversarial relationship between sellers and buyers is replaced by a collaborative relationship between suppliers and users. Self-interest is subsumed by shared interest. Proprietary information is eclipsed by a new emphasis on openness and collective trust. The new focus on transparency over secrecy is based on the premise that adding value to the network doesn't depreciate ones own stock, but, rather, appreciates everyone's holdings as equal nodes in a common endeavor.
In industry after industry, cross-sector networks are competing with autonomous transaction-based business models, and peer-to-peer business practices conducted in commercial commons are challenging competitive business operations in siloed markets.
Distributed capitalism ushers in new business models, including 3D printing in the manufacturing of durable goods and performance contracting and shared savings ventures in the service and experiential sectors, which greatly reduces capital, energy and labor costs, and increases productivity. In the new lateral economy, the exchange of property in markets is increasingly subsumed by just-in-time access to goods and services in networks, purchased in the form of leases, rentals, timeshares, retainer agreements, and other kinds of time allotments.
When thousands of businesses -- large companies, SMES, and cooperatives -- connect with one another in vast networks, the distributed power often exceeds the power of standalone giant companies that characterized the First and Second Industrial Revolutions.
The emerging Third Industrial Revolution is not only changing the way we do business, but also the way we think about politics. The struggle between the older hierarchical power interests of the Second Industrial Revolution and the nascent lateral power interests of the Third Industrial Revolution is giving rise to a new political dichotomy, reflective of the competing forces vying for dominance in the commercial arena. A new political script is being written, recasting the very way people will view politics as we move deeper into the new era.
When was the last time you heard anyone under the age of twenty-five rant about his or her ideological beliefs? Something very strange is happening out there. Ideology is disappearing. Young people aren't much interested in debating the fine points of capitalist or socialist ideology or the nuances of geopolitical theory. Their political leanings are configured in an entirely different way.
Our global policy team began picking up on this phenomenon as we became more engaged in the political process in Europe, the United States and other countries. We have come to discover what we suspect is a new political mindset emerging among a younger generation of political leaders socialized on Internet communications. Their politics is less about right versus left and more about centralized and authoritarian versus distributed and collaborative. This makes sense.
The two generations whose sociability has been formed, in large part, by Internet communications, are far more likely to divide the world into people and institutions that use top-down, enclosed, and proprietary thinking, and those that use lateral, transparent, and open thinking. As they come of age, they are affecting a shift in political thinking--one that will fundamentally alter the political process in the twenty-first century.
While the First and Second Industrial Revolutions were accompanied by national economies and nation-state governance, The Third Industrial Revolution, because it is distributed and collaborative by nature, scales laterally along contiguous landmasses, and favors continental economies and continental governing unions. Continentalization is becoming the new path to globalization.
Sharing renewable energy laterally, in power, communications and transport networks that stretch across continents, like we now share information virtually in social networks across the internet, is going to radically transform the political world. The new energy relationships will require governing jurisdictions that are similarly lateral and networked and that encompass the outer limits of the TIR's geographical reach, which are the edges of continents. If not inevitable, it is at least highly likely that continental unions will become the new governing jurisdictions to regulate emerging continental markets around the world in the 21st Century.
The European Union is the first continental economy and political union to begin transitioning into a Third Industrial Revolution. Continental unions have recently been formed in Asia (The ASEAN Union), Africa (The African Union) and South America (The Union of South American Nations). In North America, the fledgling political associations forged between the northern states and Canadian provinces are a precursor to a potential continental union.
Although localities, regions, and national governments will not disappear in the coming century -- they will actually be strengthened -- continental unions provide an expansive political framework for overseeing integrated continental markets.
The intercontinental era will slowly transform international relations from geopolitics to biosphere politics. A new approach to political life on the planet is just beginning to emerge, based on operating principles and assumptions that are more compatible with the dynamics of a Third Industrial Revolution economic model, and the ecological constraints imposed by the Earth's biosphere.
In the geopolitical world of the fossil fuel-based First and Second Industrial Revolutions, the Earth was conceived in a mechanical and utilitarian fashion. The planet was viewed as a container -- a storehouse -- full of useful resources ready to be appropriated for economic ends. Nation states were formed to compete with one another in the market and on the battlefield, to seize, secure, and control elite fossil fuel energies and rare earth resources.
The shift in energy regimes from elite fossil fuels to distributed renewable energies will redefine the very notion of international relations more along the lines of ecological thinking. If the earth functions more like a living organism made up of layer upon layer of interdependent ecological relationships, then our very survival depends on mutually safeguarding the well-being of the global ecosystems of which we are all a part. Because the renewable energies of the Third Industrial Revolution are ample, found everywhere, and easily shared, but require collective stewardship of the earth's ecosystems, there is less likelihood of hostility and war over access and a greater likelihood of global cooperation. In the new era, survival is less about competition than cooperation, and less about the search for autonomy than the quest for embeddedness.
The old geopolitics was accompanied by a scientific paradigm that viewed nature as objects; the new biosphere science, by contrast, views nature as relationships. The old science is characterized by detachment, expropriation, dissection, and reduction; the new science is characterized by engagement, replenishment, integration, and holism. The old science is committed to making nature productive; the new science is committed to making nature sustainable. The old science seeks power over nature; the new science seeks partnership with nature. The old science puts a premium on autonomy from nature; the new science, on re-participation with nature.
The new biosphere science takes us from a colonial vision of nature as an enemy to pillage and enslave, to a new vision of nature as a community to nurture. The right to exploit, harness, and own nature in the form of property is tempered by the obligation to steward nature and treat it with dignity and respect. The utility value of nature is slowly giving way to the intrinsic value of nature. This is the deep meaning of sustainable development, and the very essence of biosphere politics.
Biosphere politics facilitates a tectonic shift in the political landscape; we begin to enlarge our vision and think as global citizens in a shared biosphere. Global human rights networks, global health networks, global disaster relief networks, global germ plasm storage, global food banks, global information networks, global environmental networks, and global species protection networks, are a powerful sign of the historic shift from conventional geopolitics to fledgling biosphere politics.
It's been nearly fifty years since I took my introductory class in classical economic theory at the Wharton School at the University of Pennsylvania. I have watched a transformation take place in the workings of the economy over the ensuing half century--most of which has never been integrated into the standard economics textbooks. The once-unquestioned value of unlimited economic growth has given way to the idea of sustainable economic development. The conventional, top-down, centralized approach to organizing economic activity that characterized the fossil fuel-based First and Second Industrial Revolutions, is being challenged by the new distributed and collaborative organizing models that go with a Third Industrial Revolution. The hallowed nature of property exchange in markets has been partially upended by shared access to commercial services in open-source social networks. National markets and nation-state governance, once the spatial milieu for all economic activity, are giving way to continental markets and continental governments. The result is that much of economics, as it is taught today, is increasingly irrelevant in explaining the past, understanding the present, and forecasting the future.
Although the term paradigm shift has been grossly overused in recent years, I think it's safe to say that when it comes to economic theory, the term is apt. Our children's understanding of economic theory and the governing assumptions of economic practice will be as radically different from ours as the market theorists' ideas are from the "just price" philosophy that governed late medieval commerce and trade.
Whether it's rethinking GDP and how to measure the economic well-being of society, revising our ideas about productivity, understanding the notion of debt and how best to balance our production and consumption budgets with nature's own, reexamining our notions about property relations, reevaluating the importance of finance capital versus social capital, reassessing the economic value of markets versus networks, or reconsidering how the Earth's biosphere functions, standard economic theory comes up woefully short.
On these and other accounts, the changes taking place in the way we understand human nature and the meaning of the human journey are so profoundly disruptive to the way we have thought over the past two hundred years that spawned the first two industrial revolutions, that it is likely that much of classical and neoclassical economic theory that accompanied and legitimized these two earlier industrial eras will not survive the newly emerging economic paradigm.
What is likely to happen is that the still-valuable insights and content of standard economic theory will be rethought and reworked within the context of the thermodynamic laws that govern the flow of energy and ecosystem dynamics. Using the laws of energy as a common language will allow economists to enter into a deep conversation with engineers, chemists, ecologists, biologists, architects, and urban planners, among others, whose disciplines are grounded in the laws of energy. Since these other fields are the ones that actually produce economic activity, a serious interdisciplinary discussion over time could potentially lead to a new synthesis between economic theory and commercial practice and the emergence of a new, explanatory economic model to accompany the Third Industrial Revolution paradigm.
Preparing the workforce and citizenry for the new society will require rethinking the traditional educational model, with its emphasis on rigid instruction, memorization of facts, reductionist thinking and autonomous learning.
In the new globally connected Third Industrial Revolution era, the primary mission of education is to prepare students to think and act as part of a shared biosphere.
In schools all over the world, teachers are instructing students, from the earliest ages, that they are an intimate part of the workings of the biosphere and that every activity they engage in --the food they eat, the clothes they wear, the car their family drives, the electricity they use -- leaves an ecological footprint that affects the well-being of other human beings and other creatures on earth.
A new generation of educators is beginning to deconstruct the classroom learning processes that accompanied the First and Second Industrial Revolutions and reconstitute the educational experience along lines designed to encourage an extended ecological self, imbued with biosphere consciousness. The dominant top-down approach to teaching, the aim of which is to create a competitive, autonomous being, is beginning to give away to a "distributed and collaborative" educational experience with an eye to instilling a sense of the shared nature of knowledge. Intelligence, in the new way of thinking, is not something one inherits or a resource one accumulates but, rather, a shared experience distributed among people.
New lateral learning environments, including virtual global classrooms and service learning in the community, break through the conventional classroom walls, making education a more expansive and inclusive experience. Peer-to-peer learning compliments the traditional, authoritarian model of teaching, by emphasizing students' responsibility to also learn from and teach each other in structured cohort groups.
Interdisciplinary learning, multicultural studies, empathic scientific experimentation, and a systems approach to integrating knowledge, are among the cutting-edge teaching practices that are forcing a fundamental change in the educational process and preparing students to live in a complex, multidimensional, global society.
The new distributed and collaborative approach to learning mirrors the way a younger generation learns and shares information, ideas, and experiences on the Internet in "open source" learning spaces and social media sites. Distributed and collaborative learning also prepares the workforce of the 21st Century for a Third Industrial Revolution economy that operates on the same set of principles.
The Third Industrial Revolution changes our sense of relationship to and responsibility for our fellow human beings. We come to see our common lot. Sharing the renewable energies of the earth in collaborative commons that span entire continents can't help but create a new sense of species identity. This dawning awareness of interconnectivity and biosphere embeddedness is already giving birth to a new dream of "quality of life," especially among the youth of the world.
The American dream, long held as the gold standard for aspiring people everywhere, is squarely in the Enlightenment tradition, with its emphasis on the pursuit of material self-interest, autonomy and independence. Quality of life, however, speaks to a new vision of the future -- one based on collaborative interest, connectivity and interdependence. We come to realize that true freedom is not found in being unbeholden to others and an island to oneself but, rather, in deep participation with others. If freedom is the optimization of one's life, it is measured in the richness and diversity of one's experiences and the strength of one's social bonds. A life less lived is an impoverished existence.
The dream of quality of life can only be experienced collectively. It is impossible to enjoy a quality of life in isolation by excluding others. Achieving a quality of life requires active participation by everyone in the life of the community and a deep sense of responsibility by every member to ensure that no one is left behind.
While Enlightenment economists were convinced that happiness and "the good life" was tautological with the accumulation of personal wealth, a younger generation, at the cusp of the Third Industrial Revolution, is just as likely to believe that, while economic comfort is essential, it is not sufficient to ensure a full life, and that one's happiness is equally proportional to the accumulation of social capital.
The change in thinking about the meaning of happiness is beginning to affect one of the key indices for measuring economic prosperity. The Gross Domestic product (GDP) was created in the 1930s to measure the value of the sum total of economic goods and services generated over a single year. The problem with the index is that it counts negative as well as positive economic activity. If a country invests large sums of money in armaments, builds prisons, expands police security and has to clean up polluted environments and the like, it's included in the GDP.
In recent years, economists have begun to create alternative indexes for measuring economic prosperity based on quality of life indicators, rather than mere gross economic output. These new indices measure the general improvement in the well-being of society and include such things as: infant mortality and longevity of life, the availability of health coverage, the level of educational attainment, average weekly earnings, the eradication of poverty and income equality, affordability of housing, the cleanliness of the environment, biodiversity, the decrease in crime, the amount of leisure time, etc. The governments of France, the UK, and the European Union, as well as the Organization for Economic Cooperation and Development (OECD) and the United Nations are each creating formal quality of life indexes with the expectation of relying increasingly on these new measurements to judge the overall performance of the economy.
If quality of life requires a shared notion of our collective responsibility for the larger community in which we dwell, the question becomes "Where does that community end?" In the new era, our spatial and temporal orientation gravitates beyond political boundaries to encompass the larger community we all inhabit -- the biosphere itself.
For the first time, there will be a biggest Sanga of ISKCON leaders in its history! ISKCON GBC body has invited all Iskcon leaders like Gurus, Sannyasis, Temple presidents , Regional secretaries, congregation preaching leaders to gather at Mayapur for eight days for the celebration of "ISKCON Leadership Sanga".
Kadamba Kanana Swami Harinam Part 2 ISKCON Melbourne 2011

Print
Facebook
Twitter
Google Bookmarks
StumbleUpon
Yahoo! Buzz
del.icio.us
Digg
Live
MySpace
PDF
A daily broadcast of the Ultimate Self Realization Course Tuesday 18 October 2011 The Supreme Personality of Godhead, Lord Sri Krishna, and His eternal consort, Srimati Radharani are enjoying transcendental pastimes in the topmost planet of the spiritual world, Sri Goloka Vrindavan. They are beckoning us to rejoin them. (Click on photo to see a larger image.) Our Mission: To help everyone awaken their original Krishna consciousness, which is eternal, full of knowledge and full of bliss. Such a global awakening will, in one stroke, solve all the problems of the world society bringing in a new era of unprecedented peace and prosperity for all. May that day, which the world so desperately needs, come very soon. We request you to participate in this mission by reviving your dormant Krishna consciousness and assisting us in spreading this science all over the world. Dedicated with love to ISKCON Founder-Acharya: His Divine Grace A.C. Bhaktivedanta Swami Prabhupada, our beloved spiritual master, and to you, our dear readers. For Transcendental Association Connect With Other Members of this Course. Join this Conference: http://groups.google.com/group/sda_students Help Popularize Our Message By Liking Today's Thought on Facebook: Today's Thought: Ecstatic Program in Kaliningrad, Russia Uploaded from Kaliningrad, Russia Our last major program here in Kaliningrad was a public hall lecture on Sunday afternoon 16 October 2011. I was delighted to arrive to a hall packed full of local people, who had assembled simply to hear my lecture. After a leading a rousing Hare Krishna kirtan, I gave a thirty minute lecture, in which I described the absolute necessity of regaining our spiritual identities to become actually happy and to get free from the cycle of birth, in which we have been suffering for millions of births. The lecture was then followed by a lively thirty minute questions and answers session. Many of the audience came outside to give us a send-off kirtan as we drove away from the hall. I pray for the day when the entire world will become as interested in Krishna consciousness as the people were at this program in Kaliningrad. Sankarshan Das Adhikari Sharing the Wisdom of the Bhagavad-gita 16 October 2011--Kaliningrad, Russia http://www.backtohome.com/images/2011-Fall/Kaliningrad_Hall_Lecture.JPG With Translator, Gopinath Das http://www.backtohome.com/images/2011-Fall/Kaliningrad_Hall_Lecture2.JPG Interested, Receptive Audience http://www.backtohome.com/images/2011-Fall/Kaliningrad_Hall_Audience.JPG Answers by Citing the Vedic Version: Question: Is Congregational Chanting More Potent? Please accept my humble obeisances All Glories to Srila Prabhupada Is it true that in congregational chanting of the holy names it becomes easier to focus one's mind on the transcendental sound vibrations of the holy names? Regards, Sunil Answer: Much More Potent It is fact that by sankirtan, the congregational chanting of the Lord's holy names, it becomes much easier to focus our minds on the holy names. This is why we encourage everyone to participate in sankirtan as much as possible. Sankarshan Das Adhikari Transcendental Resources: Receive the Special Blessings of Krishna Now you too can render the greatest service to the suffering humanity and attract the all-auspicious blessings of Lord Sri Krishna upon yourself and your family by assisting our mission. Lectures and Kirtans in Audio and Video: Link to High Definition Videos Link to Over 1,000 Lecture Audios Lecture-Travel Schedule for 2011 http://www.ultimateselfrealization.com/schedule Have Questions or Need Further Guidance? Check out the resources at: http://www.ultimateselfrealization.com or write Sankarshan Das Adhikari at: sda@backtohome.com Get your copy today of the world's greatest self-realization guide book, Bhagavad-gita As It Is available at:http://www.ultimateselfrealization.com/store Know someone who could benefit from this? Forward it to them. Searchable archives of all of course material: http://www.sda-archives.com Receive Thought for the Day as an RSS feed: http://www.backtohome.com/rss.htm Unsubscribe or change your email address Follow us on Twitter: http://twitter.com/Daily_Thought Thought for the Day on Facebook: http://www.facebook.com/Ultimate.Self.Realization Copyright 2005-2011 by Ultimate Self Realization.Com Distribution of this material is encouraged. Simply we request you to acknowledge where it is coming from with a link to our sign up page: http://www.backtohome.com Our records indicate that at requested to be enrolled to receive e-mails from the Ultimate Self Realization Course at: This request was made on: From the following IP address:
More Recent Articles
---
---
---

Disculpen las Molestias
Planet ISKCON - 2010
·
Planet ISKCON - 2011