PLANET ISKCON

A daily broadcast of the Ultimate Self Realization Course Thursday 18 August 2011 The Supreme Personality of Godhead, Lord Sri Krishna, and His eternal consort, Srimati Radharani are enjoying transcendental pastimes in the topmost planet of the spiritual world, Sri Goloka Vrindavan. They are beckoning us to rejoin them. (Click on photo to see a larger image.) Our Mission: To help everyone awaken their original Krishna consciousness, which is eternal, full of knowledge and full of bliss. Such a global awakening will, in one stroke, solve all the problems of the world society bringing in a new era of unprecedented peace and prosperity for all. May that day, which the world so desperately needs, come very soon. We request you to participate in this mission by reviving your dormant Krishna consciousness and assisting us in spreading this science all over the world. Dedicated with love to ISKCON Founder-Acharya: His Divine Grace A.C. Bhaktivedanta Swami Prabhupada, our beloved spiritual master, and to you, our dear readers. Special Announcement: Connect With Other Members of this Course. Join this Conference: http://groups.google.com/group/sda_students Today's Thought: How to Obtain a Splendorous Vision of Reality Uploaded from Bhaktivedanta Ashram, Austin, Texas USA To see things as they are we must purify our now polluted, distorted vision. As long as our vision is covered by the false conception of I am the lord of all that I survey we will not be able to see things as they are. To free ourselves from the false conception of being the lord we must understand who is the actual lord, the Supreme Personality of Godhead, the source of all existence. By understanding Him properly under the guidance of a bona fide spiritual master we will naturally surrender ourselves unto that amazingly glorious Supreme Person and our vision will become perfectly clear. We will have a splendorous undistorted vision of reality. Sankarshan Das Adhikari Krishna Will Reveal Everything to You http://www.backtohome.com/images/Krishna/Krishna_wth_Flute.JPG Answers by Citing the Vedic Version: Question: Who is Qualified to be Guru? In Lesson C24 of the Ultimate Self Realization Course you wrote: One does not need to be spiritually disadvantaged by the physical disappearance of a great spiritual master, such as ISKCON Founder-Acharya His Divine Grace A.C. Bhaktivedanta Swami Prabhupada, thinking that now there is no more opportunity for spiritual progress. All one has to do is find a sincere disciple of Srila Prabhupada and fully take shelter of him. In this respect I ask you kindly answer the following questions: How to recognize a sincere disciple of Srila Prabhupada who has the qualities of being a living spiritual master in order to take shelter of him? Before leaving this world did Srila Prabhupada name any particular devotees to become spiritual masters to carry on his mission? Your servant Francisco Answer: Sincere Strict Follower of Srila Prabhupada Srila Prabhupada's full potency is transmitted through any of his disciples who are strictly following his teachings. If you will carefully study Srila Prabhupada's books and pray for his blessings to be able to properly understand this sublime knowledge, you will be blessed with the ability to recognize the disciples of Srila Prabhupada who are strictly following his teachings and purely representing him. Before leaving this world Srila Prabhupada instructed that after his departure the new devotees who join his movement should become the disciples of his disciples, and that those of his disciples who were strictly following him should become initiating spiritual masters when they become mature in their Krishna consciousness. Sankarshan Das Adhikari Transcendental Resources: Receive the Special Blessings of Krishna Now you too can render the greatest service to the suffering humanity and attract the all-auspicious blessings of Lord Sri Krishna upon yourself and your family by assisting our mission. Lectures and Kirtans in Audio and Video: Link to High Definition Videos Link to Over 1,000 Lecture Audios Lecture-Travel Schedule for 2011 http://www.ultimateselfrealization.com/schedule Have Questions or Need Further Guidance? Check out the resources at: http://www.ultimateselfrealization.com or write Sankarshan Das Adhikari at: sda@backtohome.com Get your copy today of the world's greatest self-realization guide book, Bhagavad-gita As It Is available at:http://www.ultimateselfrealization.com/store Know someone who could benefit from this? Forward it to them. Searchable archives of all of course material: http://www.sda-archives.com Receive Thought for the Day as an RSS feed:http://www.backtohome.com/rss.htm Unsubscribe or change your email address Follow us on Twitter: http://twitter.com/Daily_Thought Thought for the Day on Facebook: http://www.facebook.com/Ultimate.Self.Realization Copyright 2005-2011 by Ultimate Self Realization.Com Distribution of this material is encouraged. Simply we request you to acknowledge where it is coming from with a link to our sign up page: http://www.backtohome.com Our records indicate that at requested to be enrolled to receive e-mails from the Ultimate Self Realization Course at: This request was made on: From the following IP address:
Prananath Das who is originally hails from New Zealand, started with a remote-controlled helicopter, modifying it with an assortment of parts that he especially bought from various corners of the world (to enable it to carry a special frame and camera mount). He tweaked the technology accordingly to get the best results, which as we can behold ourselves and fairly conclude "are truly amazing!"
Srimad Bhagavatam 1.1.16
- The peace formula is to understand Krsna to be the supreme enjoyer, proprietor & friend (
bhoktaram yajna-tapasam sarva-loka-mahesvaram...
).
These days, when I want to buy something, first I'll check to make sure I'm not distracting myself from something actually important. Usually I am, so my shopping plans stop right there. But, if I've determined that my well-being may genuinely depend on me increasing the number of things in my possession, I'll look online at whatever reviews I can find for whatever thing it is I've decided I can no longer hold my head up in public without. Then I may, if absolutely needed, check out discount stores, eBay, anywhere on the face of the Earth but in one of those high-overhead, hyped magnets for those with nothing better to do than to bask in the reflected glow of epitomized artificially inflated retail nightmarishness known as a shopping mall.
But I remember when going to the mall, just for something to do, without even a shopping list, used to seem like a pretty OK way to spend the precious moments of my human life. My friends and I would hang out at the record store, the skinny tie store, check out the girls, the ice cream selection, plan our fifth viewing of Star Wars, and maybe have a slice of pizza. We were eleven. These days I'm more of a mind that eleven-year-olds would benefit much more profoundly from a trip to the local penitentiary than to a shopping mall, but back then my concept of the heavenly realm was the same as my grandmother's: shopping at the Paramus Park shopping mall in Paramus, NJ, next to which my local mall seemed as exciting as a post office.
Whenever I visited Grandma, in Ramsey, New Jersey, less than a half-hour's drive from the shopping Mecca of our known universe, the big treat my younger self lived in silent expectation for was a trip to the wonderland that was Paramus Park. It had glass ceilings, an indoor merry-go-round,, full-size trees growing in the hallways, escalators with stone waterfalls along their sides with plants growing out of the "cracks" between the "rocks," and water dripping off of them like on a really good Disney ride. A glass elevator ascended toward real clouds, giving the rider a full view of all the trees and waterfalls, gourmet chocolate stores and restaurants bathed in natural, tree-filtered sunlight; to me it was like stepping into Willy Wonka's Factory. And in the center of it all was a eight foot high statue of a young native American boy riding a giant turkey.
I recently visited Paramus and decided to take our car in for an oil change. As is my wont, I left the car at the shop and went for a walk around the neighborhood. I meandered behind the Midas plaza, then alongside a creek at the back edge of the Home Depot parking lot. Through the trees on the opposite side of the creek, I caught a glimpse of the building beyond, and then the sign: "Paramus Park."
I decided that an exploratory visit there, for old times' sake, to see whatever changes the ravages of time hath wrought on my pre-teen version of the celestial kingdom, might boost my sense of detachment from temporary, material things. Plus, I'd have a cool, indoor place to chant (for me, walking means chanting) out of the hot sun.
First thing I noticed was a closed sporting goods store. The obscenely gigantic decorations were still in place – eight foot-high basketball and net, giant roller skates – but no merchandise. No people. Masking tape was on all the windows. When I went through the mall's main entrance. I didn't recognize the place at all. Then I realized I hadn't been there in at least thirty years.
The glass elevator was no more. The waterfalls were no more. None of the stores I used to visit were there. It looked like all the life had been sucked out of it, all the sparkle that had made it seem spectacular and wonderful to me had been rubbed off.
I wanted to ask someone if there was anywhere I could go to find out the history of the place, just so I could see some evidence that the place had once actually had been able to charm me so profoundly. I found a security guard, a man perhaps in his sixties, looking like a genuine New York police officer. I explained how my grandmother used to bring me there thirty years ago, and I wondered how and why the place had changed so much.
"I been coming here for thirty years," he told me, eyeing my beadbag suspiciously. "Yeah, it's changed a lot. The elevator's gone, the waterfalls are gone, they moved the merry go round down the hall, and they moved the turkey upstairs."
I took an elevator (the new, prosaic, plain kind) up to the second floor, where Grandma used to take us to lunch at Farrell's Old Time Ice Cream Parlor, where all the waiters dressed like it was 1917, with straw hats, striped shirts with garters on the sleeves, and a player piano played endless variations on Scott Joplin tunes. They still have stores in southern California and Hawaii, I've learned.
In a Post Office-like hallway there, in between a Dunkin' Donuts and McDonald's ("under new management"), surrounded by empty food court chairs which looked like they were on loan from a Greyhound station, was the turkey and its youthful Native American rider, with a plaque declaring how it had been presented to the Paramus Park Mall on it's opening Day in 1974 by such and such.
I took some awful photos of it with my awful new cell phone, to accentuate the dreariness. There's a plaque underneath it, which I'm sure I read many times as a kid:
"The Wild Turkey by Christopher Parks, presented to the Paramus community by the Rouse Company on the occasion of the opening of Paramus Park, March 14, 1974. The Leni Lenape Indians gave this land its name. One of the earliest written versions of the name in 1708 called it "Parames." Later, it was referred to as " Parampsepsis." Dr. Charles A. Fillower, one of the best-known experts on the Leni Lenape language, says "Parampsepsis" means literally "where there is worthwhile or fertile land." He adds that where there was fertile land, maize or indian corn was grown, and wild turkeys were also found in abundance, with their voracious appetite for corn. Thus, the meaning of Paramus: "a fertile land where corn was grown, attracting wild turkeys."
At the time of death, according to the thinking, feeling and willing of our mind, which is involved in many fruitive activities, we receive a particular body.
Our next body develops according to the activities of our mind.
Changes of our body are due to the flickering of our mind, for otherwise we (the soul) could remain in our original, spiritual body.
We can easily understand that our mind is constantly flickering, changing in the quality of its thinking, feeling and willing.
This is explained by Arjuna in Bhagavad-gita (6.34):
cancalam hi manah krishna
pramathi balavad dridham
tasyaham nigraham manye
vayor iva sudushkaram
The mind is cancala, flickering, and it constantly changes.
Arjuna said that controlling the mind would be as difficult as controlling the wind.
So, how can we control the flickering mind?
If the mind is engaged in bhakti-yoga, by the grace of Krishna one can easily control it.
And we can do that by regular practice of chanting the maha mantra.
Sri Caitanya Mahaprabhu has recommended, harer nama harer nama harer namaiva kevalam. One should chant the holy name of the Lord constantly, for the holy name of the Lord is nondifferent from Hari, the Supreme Person.
By chanting the Hare Krishna mantra constantly, one can fix the mind on the lotus feet of Krishna and in this way achieve the perfection of yoga.
Otherwise, the flickering mind will hover on the platform of mental speculation for sense enjoyment, and one will have to transmigrate from one type of body to another because the mind is conditioned by the material energy due to sense gratification, which is temporary and false.
Hare Krishna
Please join us to joyously celebrate Lord Krishna's birthday,
Jamashtami at the Sri Sri Radha Gopinath ISKCON Mandir,
180 Falcon Street, North Sydney, NSW.
The 40th Jamashtami and Srila Prabhupada Vyasa Puja celebration in
Australia by ISKCON is a 3 day event (Sunday, August 21st – Tuesday
August 23rd) and includes the following:-
SUNDAY, August 21st
- Non-stop soul uplifting Kirtans from 10am-10pm on Sunday
- Traditional dance performances for the pleasure of Sri Sri Radha Gopinath
- A drama performed on Krishna's dealings with his devotee friend Sudama
- Gift stalls exhibiting oil paintings, Indian garments,
devotional paraphernalia and much much more!!
MONDAY, August 22nd
- Kirtan in the temple from 4:30pm-MIdnight
- Arati at 7pm
- Abhishek at 7:30
- Gift Opening 10 – 11pm
- Maha Arati at MIDNIGHT
- MAHA Feast after the Arati
TUESDAY, August 23rd
- Kirtan in the temple from 9am-12:30 pm inclusive of
Kirtan, Offerings to Srila Prabhupada by disciples,
Guru Puja and Feast
How YOU can help
Volunteers needed to help in kitchen, decoration and security.
If you wish to help,please call
NITIN at 0407 135 952
Please help the temple financially by buying some of our
amazing Jamashtami gifts.
For more details contact
Govinda Hari at 0423 666 911 or
Shubh Krsna at 0410 734 229
180 Falcon Street, North Sydney NSW 2060. Australia. Phone: (02)9959 4558
Click here to visit the Sydney ISKCON website
Click here to visit the Sydney ISKCON Newsletter
Share this story your way:
There is an inner space within the heart, similar to the space that surrounds us. In this internal chamber you'll find a refreshing lake of love and a region in which the holy names of God are constantly vibrated. The focal point is the Supreme Lord with a charisma that pervades and enlivens everything. Whoever finds this space will be free of all illusory desires, since he has achieved the Supreme.
The goal of the retreat is to bring the participants to a level where they can experience themselves as eternal spiritual souls, and thus lose all fears and anxieties of ordinary life. We will learn many new perspectives and practical skills. When we leave the retreat, we hope to take with us these experiences and skills which will ensure that we can maintain the level we have attained.
Registration:
Onsite.
Schedule:
Retreat Begins Friday at
6:00PM and ends Sunday at
2:00PM with the Sunday Feast.
Retreat Fee:
$61. Includes all meals during the retreat dates. Does
not include accommodation or transportation.
Accommodations:
Call early to make a reservation at the Palace Lodge 304-­843-­1600 ext. 111.
Transportation:
Airport pickup $45 one way-can be shared. Nearest
airport is Pittsburgh, PA (PIT). Greyhound station pickups from Wheeling are also available.
For more information
Phone:
304-­843-­1600 ext. 149
Email:
jaya.krsna.sns@pamho.net
Website:
www.newvrindaban.com
One may search for Krsna, the Supreme Personality of Godhead, through the pages of the Vedas and Upanisads, but it is difficult to find Him there. However, one who is fortunate enough to associate with a devotee can see the Supreme Personality of Godhead face to face.
>>> Ref. VedaBase => KB 12: The Killing of the Aghasura Demon
1. Ask more, tell less
The better impact of a leader is to empower others to solve their own problems, not to be a problem solver. And this is done by asking the relevant questions.
2. Learn less and teach less
For better results, learn and teach fewer things, but learn and teach them well. Always focus on the basics.
3. Develop leaders
The success of a leader is measured not by how many followers he has, but how many leaders he has helped succeed.
We should never think of our so-called advancement as being conditioned by or dependent upon some set of material circumstances such as marriage, vanaprastha, or this or that.
Mature understanding of Krsna consciousness means that whatever condition of life I am in at present, that is Krsna's special mercy upon me, therefore let me take advantage in the best way possible to spread this Krsna consciousness movement and conduct my spiritual master's mission.
- Srila Prabhupada (Letter to Madhukara, Bombay, 4 January 1973)
Our Sunday Feast regularly hosts a wide variety of people, from seasoned spiritualists to the slightly curious. Recently, a young lady who is a regular blogger, came out of curiosity and ended up blogging about her experience and her hospitable experience! We thought it would be worth sharing:
From
August 2 – 6
I attended my first, and the seventh Croatian summer camp. It was held in the district of
Lika,
about 2hrs south of
Zagreb
in the center of the country, about
50kms
. from the
Bosnian
border.
Its a beautiful part of the country, up in the mountains near the National state forest and at first appearance seems idyllic
you can collect
fresh spring water
for drinking which
Vrsabha dasa
swears is the best in the world
Its
wolf
and
bear
country
and this is one country where the
bees
are not dying out. These few hives produced 550 kilos of hunny last year
maybe that's why the bears are there
Most of the houses in the district are less than 20 years old or have been or are being recently renovated
But its not the spiritual world. The reason why is because just
16 years ago
the whole area was in the middle of a full-on war zone.
Croats
and
Serbs
used to live in peace side by side but due to the crazy politicians declaring their 'independence' the once friendly communities set about destroying each other. One group burnt out the others houses.
In retaliation the victims burnt out the attackers dwellings. All over the area stand the empty husks of homes, burnt remnants,
bullet-riddled
and sad reminders of the violence that lies just below the surface of our
human veneer
.
Nowadays only Croatians live here. As we drove through the local villages many of the locals responded with a wave as we passed them by and seemed friendly enough, but I couldn't help but wonder what exactly these same people were doing just a short few years ago.
Anyway, out of the terrible past an opportunity arose which our devotees are taking good advantage of.
The government compensated the fleeing Serbs (after international pressure) and bought their houses from them, or renovated them, selling them off or renting them out at ridiculously cheap prices.
Seeing the opportunity our devotee hosts
Murari Gupta
prabhu and his wife
Sundari
moved into one such dwelling 12 years ago, paying
10 euros
per month rent! Now they are negotiating to buy it for about
12,000 euros
. Murari's house became the site for a summer camp
initially meant for the disciples of
HH Bhakti Vikash Swami
but now its expanded and over
170
devotees attended this year.
Both of them are
practicing doctors
so they have been welcomed into the area by the locals, and other devotees have started to follow suit. This house belongs to one devotee who lives in Zagreb. Its under construction but eventually he will move here.
Almost attached to Murari's house is a large barn that was burnt down and restored to become a spacious temple
They have the use of a couple of hectares of land belonging to a neighbor at the immediate back of their house which they use for growing vegetables and flowers
Of course they couldn't accommodate so many devotees on-site and various homes, still empty from the war years or renovated for rental, were hired for the week.
Prahladananda Swami
and
Lilasuka prabhu
, and
myself
and
Hari Krishna dasa
from Italy, were put up in a small house and adjoining wooden cabin about 15 mins. drive further into the hills
The weather was excellent, although chilly in the mornings and at night, and we were blissful and well provided for. All in all it was a perfect setting for a
transcendental festival
.
Time and time again I see and hear the most improper words used to describe various concepts of the Vedic tradition. The peculiar thing is that this happens not only amongst non-Indians, as you might expect, but also amongst Indian Hindus, even scholars who should know better, and even amongst Indian gurus and teachers. Why should we surrender to the use of words given by foreigners and non-Dharmists that often so inaccurately describe the specific concepts found within the Vedic tradition? Some Vedic writers have written about this before, but it is still an issue that does not seem to be resolved, or people simply don't understand the damage it can do. So let us take a few examples.
MYTH OR MYTHOLOGY
: This is a word that I see used on a regular basis when describing what some people call the "Hindu or Vedic mythology." Don't people understand what they do when they use this word? When you say mythology you immediately take away all reason for taking the Vedic texts seriously, such as the
Puranas
,
Mahabharata
and
Ramayana
. When you describe them as myths, you are indicating that they are just fiction, nothing more. They may convey some ideas or principles in them, but the events that they describe have no other purpose. Or that the stories have nothing to do with history or actual events that have taken place.
The dictionary describes the meaning of the word
myth
as a traditional or legendary story, usually concerning some being or hero or event, with or without a determinable basis of fact or a natural explanation. This is especially the case when the story is concerned with deities or demigods and includes some practice, rite, or supernatural aspect of nature, all of which are in the realm of myth. Thus, such stories are accepted as invented ideas to include some concept, but it basically imaginary or fictitious. Thus, all places, persons, things, and events in the story have no basis in fact but is a false collection of mere beliefs
.
Even the Sanskrit root of the word "myth" means fiction. So why should we use this word? Or is this all the credit we intend to give to the Itihasas and other Vedic texts?
The fact of the matter is that many scholars of Vedic literature and its traditions have discovered that the stories found therein are filled with historical events and descriptions. They are not fiction. So, naturally, the point is that the word myth or mythology, when using it in connection with the Vedic stories, is completely incorrect. Therefore, we should simply stop using it in connection with our Vedic tradition and its ancient texts.
IDOLS AND STATUES
: Here are another few words that I hear people use all the time, even India gurus and spiritual teachers, in relation to the deities in the temple. The deities in Sanskrit are called murtis. And when the murtis or deities have undergone the Prani Pratishta ceremony, which calls and invites the Divinity to accept the form of the deity and the service that we can offer to Him or Her, the deities are then accepted as having the life force of the particular Divinity residing within. Thus, they are no longer mere idols or statues, but are indeed worshipable. But as soon as you say idol or statue, you are again taking away all credibility from the image and indicating that it is merely stone, paint, or wood, and nothing more. This is a complete misrepresentation of the true meaning of the deity. Therefore, we should stop using these words in relation to the deities in the temples.
RELIGION
: This word is also easily used in connection with Hindu or Vedic Dharma, as if it is just another religion. So why shouldn't we call it a religion?
The word
yoga
, based on
yuj
, the root of the word, means to "link up" or "unite." Interestingly enough, the word
religion
is based on the Latin word
religio
, which means to "bring back" or "to bind." What is to unite with or to bind to is the individual soul with the Supreme Soul. This involves uniting one's body, mind, will, emotions, and intellect to God while becoming detached or less attracted to the material world. Thus, the ultimate aim of yoga and religion is the same, which is to spiritualize our consciousness, transcend all forms of temporary material happiness and distress, and increase our understanding and realization of the Supreme.
However, religion is usually accepted to mean that we establish our relationship with God through the church or some institution or church authority, and in that way we attain salvation, or are "saved" from our sinful ways. And if we do not have a proper or approved connection with the church, mosque, or some authority in the religion, then we have no relationship with God. Whereas dharma means to reawaken what is already there, and act according to our duty as a spiritual being. This means that we are not necessarily "saved" from our sins and brought to God, but we merely reawaken our spiritual identity and then, with proper guidance, we learn how to act in that way. In other words, we are already a spiritual being with a connection with God. It only has to be reawakened. This is the path of dharma, which brings us to the state of dharma, or spiritual balance and realization. The premise is that we are always a spiritual being and are connected with God, and we merely use whatever tools the Vedic tradition provides to act in that way and to realize and perceive our spiritual identity and connection with God. By such guidance, knowledge and realization, we begin to perceive the spiritual dimension and our existence in it. It is not that someone or some institution is the via media between us and God and give us the means to be "saved", but we have to do the work ourselves but with the assistance of God and the Vedic system. It depends on us. We cannot simply sit back and think we can do whatever we want because we are "saved." But we must still work to spiritualize our consciousness to reach moksha, liberation from material existence by entering the spiritual domain.
Furthermore,
w
hen it comes to understanding the meaning of Sanatana-dharma, we have to be aware of its Sanskrit definition. The root of the word
dharma
comes from
dhri
, which means to uphold or maintain. The Sanskrit says
dharayati iti dharmaha
, which translates as dharma is that which upholds. However, not only what is supported is dharma, but that which does the supporting is also dharma,
dhriyate iti dharmaha
. So dharma consists of both the force that sustains as well as what is sustained. It can also be said that there is the path of dharma as well as its conclusion, the object of dharma, or what we are seeking, the goal of life. So dharma is the means as well as the goal.
Dharma is also said to be the force which maintains the universe. Where there is dharma there is harmony and balance individually, socially, and inter-galactically. So the path of dharma brings about the harmony and contentment that is also another aspect of what we are seeking. In this way, we want harmony inwardly, in our own consciousness, but we also cannot have individual peace unless there is harmony or cooperation socially, amongst the masses. So where there is no dharma, there is disharmony and a state of being that is out of balance. And socially it means that without dharma, there is a lack of cooperation, along with escalating quarrel and fighting. When we act against the law of dharma, we disrupt the very harmony and cooperation that we want.
Doing what should not be done is called
vidharma
, which is a type of
adharma
or nondharmic activity. The conclusion, therefore, is that if we want happiness and peace we must learn how to live according to the path of dharma.
The practice of dharma should be done not out of compulsion but out of love due to the perception of the Supreme in all living beings. With this motivation, dharma can assist in preventing injury to others and treating each other respectfully. Dharma also means righteous conduct. This includes following social laws and proper moral activity and behavior. It encourages truthfulness of thought, word and deed. The point of which is to reach the goal of dharma.
Dharma also means truth. So we follow the path of dharma to free ourselves from illusion and reach the ultimate Truth, which is the topmost reality, the spiritual strata. The Absolute Truth means the final philosophical goal and end of all knowledge, or Vedanta, which is God, the Supreme Being. So when we want to attain liberation from material existence, after realizing the futility of its temporary nature, and wish to reach God, then it becomes much easier to follow the path of dharma and overcome the temptations of the temporary material world. Then we can let go of the illusory objects that are, in fact, hurdles on the path to Truth and God, and happiness in general.
On a national, ethnic, or racial level, dharma is an instrument of unity, not divisiveness. That which helps unite everyone and develop love and universal brotherhood is dharma. That which causes discord or disharmony or provokes hatred is
adharma
. And we can plainly see that many religions, being based on the idea that they are the only way to God, actually perpetuate differences between us all, especially with such ideas that say some are "saved", and those who are not are going to eternal damnation. Thus, it becomes obvious that the basis for many quarrels in the world is the differences in religions.
That which works against or tries to destroy dharma is
adharma
. With this understanding we can perceive that certain religions that exist on this planet actually encourage divisiveness between those that are "saved" and those that are supposedly going to hell, or those which primarily focus on differences between their sect and others. This is actually
adharmic
. Those religions that do not teach that we are all spiritual beings, all children of the same God, all equal in the eyes of God, are
adharmic
. They may merely be limited in their depth of knowledge and awareness, but until they adopt the dharmic principles they will continue to produce disagreements, restlessness, harsh attitudes and even hatred amongst people in the name of religion. The reason is that they are absent of real transcendental knowledge and deep spiritual insights. Since such religions lack dharma, they will not be able to deliver one to dharma, or to the Absolute Truth. They remain too much absorbed in the bodily condition of life. Thus, lack of peace and harmony amongst various religions will be commonplace until this is remedied. In this way, the path of dharma is more than a religion or belief system. It is the means to directly perceive and live according to that higher reality and spiritual unity between us all. Therefore, the Vedic path is not merely a religion, it is Sanatana-dharma.
HINDU
: This is another word that has been given to the people who practice the Vedic tradition by outsiders and which does no justice for expressing any concept or idea about the Vedic tradition. It is odd that in some circles if you use the word Hindu, you are frowned upon, while in other circles if you do not use the word, they feel you are offensive. There is much that has been discussed about this label, and I have fully written about it elsewhere. But for the above reasons in regard to Sanatana-dharma, we should also consider how accurate or inaccurate the name Hindu really is, and why we should continue to use it, except due to over-familiarity with it by most people. Otherwise, I would prefer, as a follower of Sanatana-dharma, to be called a Dharmist or something like that. At least that label is certainly connected with the actual Sanskrit upon which the Vedic practice is based.
CASTE
: This is another word that carries much baggage with it, and as soon as you mention it, you get people who want nothing to do with it, or who require a long explanation about what it really is. Here again is a word that comes from outsiders that give a misconception about what should be called by its proper Sanskrit term,
varna
, and not caste.
Caste is defined by the
American Heritage Dictionary
as "an endogamous and hereditary social group limited to persons of the same rank, occupation, and economic position." The word
caste
is derived from the Romance word
casta
(seen in Portuguese, Spanish, and Italian), which (in addition to representing the same concept as English
caste
) can mean "lineage" or "race." It comes from Romance
casto,
which can mean "pure" or "chaste."
Casto
in Latin means "chaste," which is derived from
castus,
meaning "pure, cut off, separated."
What is also explained is "What remains, however, and is common to many cultures is the "outcaste," the people considered below the level of common humanity of all the others, "untouchable." They and their descendants, the
dalit
in India, the
burakumin
in Japan, the
baekjeong
in Korea, all have faced discrimination, and some continue to do so today." [
http://www.newworldencyclopedia.org/entry/Caste_system
]
The problem with this is that in the Vedic tradition, no one was considered an untouchable or something sub-human. In the Vedic system, outcastes were those who were so materialistic, or evil, or barbaric that they would not follow any portion of the progressive Vedic principles. So where do you put them?
So this should make the foreign origins of the word obvious, and make us ask again why we have surrendered to using a term that immediately misrepresents the real concept of
varna
and
varnashrama dharma
. As we have written elsewhere, the system of Vedic
varna
was never to restrict the upward progress of a person, but was meant to encourage it as a social design for the growing progress of a individual, the contentment of one in their occupation and contributions to society, while still making proper spiritual advancement. One's
varna
as judged by birth alone, which is the way things seem to be in the modern caste system, was never established in the Vedic system. In fact, there are shastric injunctions and rules that establish the direct opposite of that. However, once one's
varna
was established by their talents, abilities, interests, level of intelligence, etc., than that was considered the best classification for an occupation for that person to reach perfection in life. Thus, again, we should use the word
varna
and not caste to help establish what was really meant by the social design for humanity in the Vedic tradition.
HINDU MONKEY GOD
: This is another demeaning label when describing Hanuman. But I have even heard Indian gurus use this term. If you cannot say Hanuman, then it may be better to just keep quiet. The point is that it indicates that Dharmists worship monkeys as gods, without understanding that Hanuman was not merely a monkey. He was part of a specific race of beings that existed and helped Lord Rama in His pastimes of rescuing Sita, as explained in the Ramayana. Hanuman was also known as the son of Vayu, the god of the winds. This is why Hanuman was so strong, could jump fantastic distances, and was able to live so long. He was an extraordinary being, and people still worship him as the most exemplary devotee of Lord Rama, and who can give blessings for us to increase our own devotion to God. So to call him the "monkey god" is a complete disregard and misrepresentation of what and who he really is.
However, this could also be said when we refer to Lord Ganesh as the "elephant god." He was far more than an elephant. Plus, saying that he is "the Hindu elephant god" again creates demeaning and inaccurate impressions in the minds of people that we worship elephants as gods, when the respect and admiration for Lord Ganesh is far more specific than that. Therefore, once again, to more accurately describe who and what they really are, we should use the correct terminology and title for the Divinities in the Vedic tradition.
HINDU TERRORISTS
: This is another phrase that is a contradiction in terms. I have always said that Hindus make lousy terrorists, which means they just don't have it in their hearts to do such things. They are generally the most tolerant of all people. And I have seen so many times when there has been some terrorist activity that is blamed on Hindus, it usually comes out, after proper investigation, that someone else was the cause, yet the media does little to apologize for improper information, or to correct the report, or change public opinion. So whenever Hindus try to provide the proper information, or defend themselves from those who try to demean or criticize them, or who try to defame their culture, they are immediately called communalists or "saffronites," as if they are simply trying to "saffronize" the nation, which means make everything a part of Vedic culture.
So when the term Hindu Terrorism, or saffronization, or communalists comes up, you can be pretty sure that it is merely for the convenience of politicians trying to blame an easy target to get the votes of non-Hindus in India. Or it is because of the secular (meaning the non-Hindu) media who try to show their impartiality by being anti-Vedic and anti anyone who is following Vedic Dharma. All this needs to change. But Dharmists / Hindus in general need to be less apathetic when it comes to speaking out against such things, or for voting good politicians into office in India, if there are any good politicians in India.
For example, I once gave a lecture at a temple in Mumbai to a crowd of about 1500 people. As I was talking about the politicians in India who actually work against the Vedic tradition and Hindu population, I asked how many people voted in the last election. Not one hand went up. This is another of those things that need to change. Politicians will never care about the Hindu people if they won't vote. They will always cater to those who will support them. And, meanwhile, the anti-Vedic people will gain more power and control at the expense of the Dharmists who will become overruled by those who participate in politics and the electoral process. This means that gradually Dharmists will continue to watch as more and more of their freedoms are taken away. Yet, if they do not do anything about it, what else can they expect?
Therefore, it is time for people who follow Sanatana-dharma to unite and make a stand for what they want in their own future. Otherwise, as the generations unfold, the new youth will be increasingly less loyal or interested to participate in or preserve whatever remains of the Vedic tradition. Using the above points and changing our vocabulary in regard to the words that are mentioned herein and many others will help at least a little to change that scenario.
Submitted by : Mahabhagvat Das
One evening, one day before this year's Ratha Yatra, we were out on Sankirtan, accompanying Bhaktimarga Swami and a group of devotees out on Harinam.I had fallen back, each conversation would put me about 50-100 metres behind the devotees and lost sight of the Harinam party which was moving very briskly.
I saw two men staring at me as I was chanting the Mahamantra silently and waited to strike up conversations. I approached them with a book. One of the men practically jumped out of his skin, almost dropped the cigarette he held, and hastily moved away. The other man, slightly older-looking, disgust evident on his face, with the index fingers of his hands brought together and held in front, to form a cross, roughly told me to get away and that this chanting and these books were all satanic, that it was evil, from the devil. I was taken aback. I had received strange responses before, but this was far out! I didn't want to push this poor man to any further acts of who-knows-what, but at the same time, I didn't want to go away, because then he would have thought that the sign of the cross "repelled" me, further strengthening his misunderstanding. :-) So I hung around there, smiling at him, telling him that this was actually the same way preached by Lord Jesus Christ, the way of devotion to God, that Jesus Christ had said "hallowed be Thy Name", and I was chanting names of the same personality Jesus Christ worshiped in his heart! But he wouldn't relent, he kept mumbling something under his breath, pulled out a cellphone, then a camera, and began snapping pictures of me, of the other devotees on Sankirtan.
Just then, the happily ecstatic and enthusiastic Harinam party, who had long passed out of our sight, returned from the other end of the street. The men got even more agitated, they began to grunt noises of disapproval, and mutter to each other, taking even more pictures, even crossed the street to take better pictures of the Harinam party, keeping a "safe" distance of course. I was angered, saddened, amused and disappointed at various times as I reflected on this experience of being treated as part of an evil empire. Of course, Sankirtan conversations can go any which way, and one has to know when to not push and when to back away - leave the unripe fruit.
Sri Krishna Janmastami Celebration at ISKCON Brampton - Monday, August 22, 2011
Join us in celebrating the biggest festival of the year, Sri Krishna Janmastami on Monday August 22nd with Mangal Aarti at 5:00am and an evening program starting 7:00 pm and continuing unil midnight. Bring your family and friends for this auspicious occasion and partake in the evenings festivities; Arti, Drama and Dance presentations by the Sunday School, Vedic discourse, amazing kirtan and a free vegetarian feast!
For more information please contact Iskcon Brampton at iskconbrampton@gmail.com
Tuesday August 23rd 2011 His Divine Grace A.C Bhaktivedanta Swami Srila Prabhupada's Appearance Day
Please join us for the celebration of Srila Prabhupada's Appearance Day at ISKCON Brampton @ 7:00pm. Details of program will be sent soon.
1968 August 17
: "My idea is to create an atmosphere of spiritual life where Brahmacaris, Sannyasis, and Vanaprasthas, will live there independently. Life should be simplified without being hampered by laboring day and night for economic development, without any spiritual understanding."
Prabhupada Letters :: 1968
1969 August 17
: "Why do you forget that you are always in association with me? When you are helping my missionary activities I am always thinking of you and you are always thinking of me. That is real association. Physical association is not so important as preceptorial association."
Prabhupada Letters :: 1969
1969 August 17
: "I am very glad to learn you have lectured nicely. Kirtana means whatever we hear from the Spiritual Master we repeat it again nicely. One who can reproduce the sound vibration heard from the Spiritual Master, he will be a good preacher."
Prabhupada Letters :: 1969
1970 August 17
: "I have got many inquiries and friendly invitations from many different parts of India, simply we want our place at Mayapur immediately, then everything will be in order. If we work sincerely keeping faith in Krsna and Spiritual Master there will be no difficulty at all in our preaching work."
Prabhupada Letters :: 1970
1971 August 17
: "All our men living in the temple are brahmanas. Otherwise, why they are offered sacred thread? We should live on the paltry income, whatever we receive, by selling our magazines."
Prabhupada Letters :: 1971
1974 August 17
: "I am very pleased that you have gone to that place simply on my order, alone, to preach the message of Lord Caitanya. The secret of success in spiritual life is to satisfy one's Spiritual Master. This is the essence. You have captured this. So now go on in this way and do not falter."
Prabhupada Letters :: 1974
1975 August 17
: "Your success of book distribution to the libraries has given me great pleasure. Please expand this program all over India. In one library carrying my books, hundreds of people will be able to read."
Prabhupada Letters :: 1975
1975 August 17
: "I would like to have a temple in every village in India. But we do not have enough devotees to manage. If you can make local devotees who have management ability, then you may accept as many plots of land as are offered."
Prabhupada Letters :: 1975
Here at Sri Dham Mayapur we have begun a seven day festival honoring Srila Prabhupada's appearance
, culminating in a grand celebration of Sri Krishna Janmastami followed by Srila Prabhupada's Vyasapuja. Yesterday evening the devotee's all gathered for the Adi-vas ceremony that was lead by HG Jananivas Prabhu.
read more
In answer to a question by Anonymous about the remarriage of two divorced devotees we explore the balance between principles and practicality.
Prabhu quoted Caitanya Mahaprabhu's verse in relation to
brahmacarya – naham vipro.
Gopinath is the worshipable Lord of our
sampradaya.
The final goal is Gopinath (the
isthadeva
of ISKCON).
Brahmacarya
is not an eternal factor.
Brahmacari asrama
is the first
asrama.
Generally, one progress from
brahmacarya
to the other
asramas.
From
sannyasa
we get Vaisnava. Shouldn't identify with these designations, 'It's actually the last thing we want to do.' These conventions are useful for social dealings. The word
asrama
comes from
asraya
- which means to take shelter, according to our consciousness.
Brahmacarya
is for students. It is a very simple
asrama.
According to your tolerance level, you can remain a
brahmacari.
Tolerance is, 'One of the main qualities of the
brahmacari asrama.
It is the only way we can overcome desire' (according to Bhismadeva). That applies to all
asramas
, but we are speaking in the context of
brahmacarya
here.
Modern society is not Krishna Conscious, so it is better to remain a
brahmacari –
'By developing tolerance, one can remain fixed'. Arjuna asked Krishna for a solution to his problem. Krishna replied that there was no solution. He told Arjuna to tolerate. We have to tolerate the urges of material nature.
ISKCON is a preaching movement therefore, 'We have to face the material world. We have to face Maya directly. It is very difficult to be true or strict
brahmacaris.
Consciousness is, therefore, more important than
varna
and
asrama
'.
We should identify ourselves as the eternal servant of Krishna. Everything is the property of Krishna. If there is too much identifying with your
asrama
, there will be problems. We act according to our
asrama
, but we are eternal servants of Krishna.
Srila Prabhupada was on a walk in Mayapur. Someone asked him, 'Who wants to be a
sudra
, Prabhupada? In our society we get 2nd initiation etc.' Prabhupada retorted, 'Not everyone should get 2nd initiation. If he likes working, he should be a
sudra
.' Harikesh Swami asked, 'But who wants to be a
sudra
? ' Prabhupada: 'They are not
sudras.
They are higher than
brahmanas
. They are acting as
sudras
, like someone acts as a king in a play. He has another identity, but he simply plays a part.'
Our first business is to establish a relationship with Madana Mohana, the attractor of Cupid. 'We are trying now to turn our attraction from Cupid to Madana Mohanji'. When one gets that – from Krishna and Krishna's devotees – advancement is given. They are awarded, by one's devotional attitude. The
Brahma Samhita
demonstrates how there are, 'Slow degrees of self-realization'.
Even Brahman realization is attractive.
Bhagavad-gita
explains that upon gaining this one thinks there is no greater gain. You perceive Krishna as Brahman and yourself. This comes after
anartha-nivritti –
when all the dirty things in your heart have gone. That is relationship with Krishna in His pervasive aspect. He is so attractive as Brahman, the
jnanis
and
mayavadis
are willing to sacrifice their own identity (which everyone loves). Krishna is always attractive in any of His features.
Unless you realize
aham brahmasmi
, you can not understand Krishna's pastimes.
Paramatma. For one who has controlled his mind, immediately Paramatma is reached.
Ceto darpanam marjanam.
That is when Caitanya Mahaprabhu's movement begins: we give up the dirty things in the heart and engage in Krishna's service. We have to strictly follow the principles of
sadhana-bhakti
as long as we have a material body and our intelligence sticks to that identification.
Pangam
means 'lame'. We cannot move independently, spiritually. We are spiritually lame. All we can see is the material. First, get your spiritual legs. Understand what is spiritual ground. Then progress can be made.
Realization of
nama
, is realizating Krishna's presence. He will reveal
rupa, guna
and
lila.
Srila Prabhupada – Just surrender to the sound vibration and just depend on the Holy Name to reveal Himself.
We should not jump over prematurely. We have to first approach Madana Mohana. There is a progression that has been given by the
acaryas.
So, to come to the point of Madana Mohana, we have to strictly follow the rules of
sadhana bhakti.
That is called, 'Cleaning the heart'. We cannot get Krishna by
sadhana.
But persons who are part of the
hladini sakti
(Rupa Goswami, Rupa Manjari) are giving this for the people of Kali Yuga. You can only obtain Krishna by love.
The mind and intelligence are saying, 'I am the Lord and enjoyer'. Guru and the guru's instructions are non-different.
Questions and Answers
What about reading 'high' books?
Answer: Bhaktisiddhanta Saraswati asked Bhaktivinoda Thakur, 'Can I print
Govinda Lilamrita
?' Bhaktivinoda Thakur replied, 'No'. Then he said, 'Yes. You can print two copies. One for yourself. And one for anyone as advanced as you'.
We shouldn't put ourselves there or canvas, 'Our group knows what's happening'. You need to know where you are in KC.
Siddha Pranali.
The
sahajiya
groups spoiled this. And this was amongst cultured people. Now you're taking this to
mlecchas
and
yavanas
. What will they do with that? So Caitanya Mahaprabhu has given a simple process. First deserve, then desire. Prabhupada told Bhakti Caru Swami, 'I will come and reveal everything'.
Filed under:
Uncategorized
Srimad Bhagavatam 1.1.15
- To take shelter of the lotus feet of the Lord means to take shelter of the pure devotees. By doing so one can be at once purified.
Please know that by chanting the holy name all anarthas will be removed. When our heart is cleansed from all this anartha dust, the form, qualities and pastimes of the Lord will automatically manifest themselves on the clear mirror of the purified heart. All this will be understood clearly when the coverings are removed from our heart. But it is important that you make special effort to avoid the offenses so that the holy name can come through purely and gives you all the perfections.
BhaktiLife: Dhruva Maharaja dasa and Samapriya dasi, both Srila Prabhuapda's disciples, began teaching eCourses three years ago with Bhagavad-gita As It Is. Last year they added a Sri Isopanisad eCourse, and now they are teaching Upadesamrta, The Nectar of Instruction from September 12 - October 10, 2011
James Rappai (Jeevanmukta Das): Varna-ashram! We already have the ashrams going strong. The Brahmacharis, Grihastas, Vanaprasthas and Sanayasis are all nicely revolving in their own orbits… what we now need are the varnas! So, isn't it about time we sat down and divided ourselves into the four varnas—Brahmana, Kshatriya, Vaishya and Shudra?
HG Govinda Prabhu – Overcoming the Evil Of Good
The web site:
http://madhavas.com/index.html
You may have seen the
"India's Got Talent"
video, its at the bottom of this page of you haven't, so you know that this band can rock.
Now you can see the website
, find out more about them and offer them your support.
http://madhavas.com/index.html
Here is the Facebook page
https://www.facebook.com/madhavasrockband
so you can go there and click LIKE and leave a message (I did).
Here is another Video which is the proof these guys have even more talent. Check it out and share it with your friends. If you find more share them with us!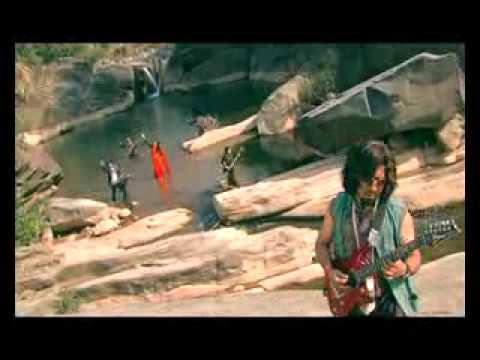 Here is more of the music from The Madhava's web site. Check it out and share it around
http://madhavas.com/music/audio.html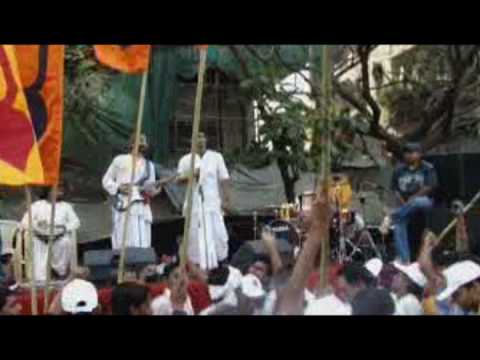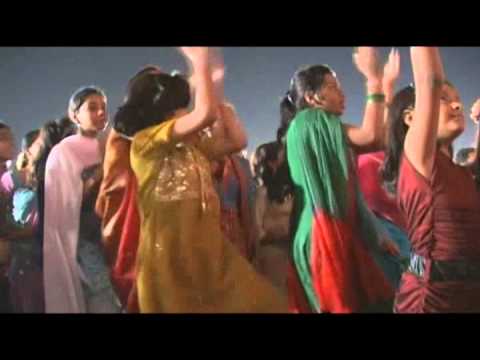 Click on the video below and dance
http://madhavas.com
Share this story your way:
Leaders of ideal character are needed in society.
We must become very serious to actually give the human kind the greatest benefit - the instructions and the guidance of the Bhagavad-gita As It Is.
People in general are being guided into hellish condition of life by the various incompetent and ignorant leaders, so we must lead the society, and gradually establish Krishna conscious principles in all layers of society.
If we don't do it, who will?
There is no more time for all kinds of excuses, the main of which is: "I am not qualified."
More Recent Articles
---
Click here to safely unsubscribe from "Planet ISKCON." Click here to view mailing archives, here to change your preferences, or here to subscribe

---
---
Unsubscribe from all current and future newsletters
powered by
FeedBlitz
---
Your requested content delivery powered by FeedBlitz, LLC, 9 Thoreau Way, Sudbury, MA 01776, USA. +1.978.776.9498
TABLA - FUENTES - FONTS
SOUV2
Balaram
ScaGoudy
FOLIO 4.2
Biblica Font

Disculpen las Molestias
Planet ISKCON - 2010
·
Planet ISKCON - 2011