PLANET ISKCON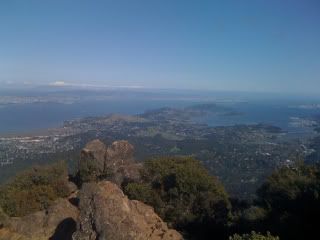 Pensive on a mountain top
looking through modern civilization
almost covered by smog
adrift in a sea of uncertainty
atomic threats and toxic chemicals
no charted course appeals
provided answers are shallow
all paths appear pointless
unlimited choices dull the brain
walking among the living dead
complacency dressed as a virtue
the status quo bewilders me
Summer reappeared here at Ananda Ashram in upstate NY. I can smell fresh cut grass and the crickets are basking in the early evening sunshine. Scarlet and gold trees transform the forest and create incredible impressionist designs on the surface of the lake.
We're up here for the first ever Kirtan festival at this well known spiritual centre. My parent's guru, Srila Prabhupada stayed here when he first came to the west, and I feel his presence here. It's been a great way to reflect on how his actions have given me life, and how I hope to share those gifts, as sincerely as possible.
Today I led my own 'slot' for the first time at a festival like this. I was sort of strong armed into it. A few years ago I was too shy to even sing in front of my parents, let alone in a microphone, but today I found myself surrounded by the sweetest group of devotional musicians, all helping me to make this offering. I was scared but it was fun. We made up a little arrangement for the bhajan – Sri Kevalashtakam, just before we began. Richard Davis, a film scoring professor from Berklee college played banjo as we sang the chorus – harer nama eva kevalam – there is nothing else but the name of Hari.
These kind of festivals can be simultaneously energizing and exhausting, but it's always encouraging to see more and more faces of people who lead other wise 'normal lives', blissfully singing sacred mantras at the top of their lungs. This, and so many other events make up small pieces of the big picture – the mantra revolution that is catching fire like dry grass under a magnifying glass.
Over the weekend I've met artists and musicians, psychotherapists and lawyers, hippies and straight-laced housewives – all drawn to this joyful practice from an understanding that there is more to life than possessions, status and career.
I could go on and on, but blogging by iPhone encourages you to keep it short. God bless you Mr Jobs – Hare Krishna!

Hare Krsna dear devotees. Today I would like to share a text from the Harinama Cintamani by Srila Bhaktivinoda Thakur.


"The Puranas say that anyone who chants the holy name, whether with faith or neglect, attracts the mercy of Lord Krsna. The holy name is the purest form of knowledge; it is the best of all vratas or vows and the highest meditation; it gives the most auspicious fruits; it is the greatest renunciation; it gives incomparable peace; it is the most pious of holy works; it is the supreme path of self realization; it is the greatest liberation and goal; it is the topmost destination; it is the best devotional service; it is the purest inclination; it gives love of Godhead and is the essence of remembrance of the Lord; it is the cause of all causes, the Supreme Absolute Truth; it is the most worshipable object and acts as the supreme spiritual master."
I wish you a blessed week of chanting and nice realisations from the sound vibration of the mantra.
your servant,
Aruna devi
Srimad Bhagavatam 1.3.14 - By understanding Krsna conscious philosophy one comes to know what to do and what not to do and then one becomes free from anxiety (sthitir vaikuntha-vijayah posanam tad-anugrahah...).

H.H. Bhakti Madhurya Govinda Swami prised the little Brahmacari, Bima (2 years old), for doing very nice aratika..
Photo by Srinidhi das
We would like to take this opportunity to let you know about the latest book and article regarding prison preaching, which is a very important part of our Ministry.


Please find below the information on our book, Holy Jail, by His Holiness Candramauli Swami.
Balabhadra and Dhanajaya visiting with Shyama

Read more at the latest ISCOWP e-newsletter.

Here is the link:
http://archive.constantcontact.com/fs001/1102923281326/archive/1107956626337.html




Recieved via email
NEWS Flash, To: The World World Wide Community of Devotees
Please accept my humble obesiences
All Glories to HDG Srila Prabhupada.
URGENT Help and Prayers needed now for the Iskcon Moscow Temple and devotee's.
Moscow ISKCON Temple in serious crisis
The Moscow Iskcon Temple has given notice to vacate the land originally given too them by the North Admin. Government of Moscow Region as a replacement home ,when the Bhagavaya Temple
Location was destroyed by officials to build Office/Apartment's in 2004
The current location in Dinamo is now in real jeopardy
On November 30th Iskcon Moscow was given their eviction papers.
As of September 30, 2011, the local Iskcon Moscow Temple is in
very serious danger of being closed down by the local Moscow Government
officials (owner's) of the property.This a total shock to the Russian
devotee's who though more time would be allowed for them by the local Admin. government as they need time to build and relocate to the future temple. This would make Moscow Iskcon homeless and put their lordships Sr Sri Gour Nity and devotee's in the street with no
Temple in Moscow.
This is a new present crisis and I ask as a longtime Iskcon devotee,
who has lived in Moscow Russia over 10 years, I can say this is
heartbreaking and ,I ask all prabhu's to help in anyway possible.
for the help, support and constant prayers for the Russian devotees from
the world wide community of iskcon devotees for their prayer's and
assistance to Iskcon Moscow.
I humbly ask you all to sincerely pray for the local GBC, Temple devotees, Russian devotees in their time of crisis and give them your aid and support.
Srila Prabhupada's Moscow devotees and temple are very dear to him, I
Humbly ask all prabhu's – Please at this difficult time to be open and
generous to assist Moscow Iskcon in its urgent crisis.
Thank You
Your servant,
Jaya Madhava Das (acbsp) Moscow-Russia
contact jayamadhavadas@hotmail.com
Share this story your way:
Print
Facebook
Twitter
Google Bookmarks
StumbleUpon
Yahoo! Buzz
del.icio.us
Digg
Live
MySpace
PDF
1972 October 9: --STOP ALL NEGOTIATIONS. DO NOT PAY A FARTHING UNTIL CONVEYANCE EXECUTED. SENDING KARANDHARA FOR FILING SUIT FOR SPECIFIC EXECUTION OF SALE AGREEMENT
--A. C. BHAKTIVEDANTA SWAMI
Prabhupada Letters :: 1972
1971 October 9: "Yes, Visnujana Maharaja is personally a nice devotee so he has created nice devotees. Lord Caitanya also behaved personally and taught others. So every one of us should follow this principle of Caitanya Mahaprabhu."
Prabhupada Letters :: 1971
1968 October 9: "We can take part in politics only which is sanctioned by Krishna. This political struggle by the students is different thing. I am prepared to go and lecture if somebody agrees to hear continually for some time. But not to take part in some political agitation."
Prabhupada Letters :: 1968

1966 October 9: "Sitting under a tree in a Lower East Side park, fifty followers of a Hindu swami repeated a sixteen-word chant for two hours yesterday afternoon to the accompaniment of cymbals, bells, and a small reed organ."
[From the New York Times, October 9, 1966]
1971 October 9: "It is not that everyone will be able to understand this philosophy. Still if some intelligent section of the human society understands it, there will be tremendous change in the atmosphere."
Prabhupada Letters :: 1971
1971 October 9: "The important matter is that the children are taken care of nicely. That is the first duty. They must have sufficient quantity of milk and then dhal, capatis, vegetables, and fresh fruit will keep them always fit."
Prabhupada Letters :: 1971
1971 October 9: "Recoup your health, Delhi climate is now very good. Soak sugar candy overnight in water and take early in the morning and that will help you. Also take green vegetables with lime juice. Green papaya boiled is also nice."
Prabhupada Letters :: 1971
1974 October 9: "Yes, it is understood that your paintings are offered to the Deities when they appear in my books or on our temple walls. Regarding asking me questions, yes you can ask, but unless it is sanctioned by me, you cannot act on it."
Prabhupada Letters :: 1974
Why can't devotees eat chocolate? Is one pure name of God more important than chanting 16 rounds?
Sri Nitai will be offered a beautiful temple and guesthouse in Ekacakra, where He so unlimitedly mercifully appeared in order to assist Lord Caitanya in His saving of all of us fallen souls in Kali-yuga! The importance of this project is immense as it opens the doors of Ekacakra Dhama, not only for devotees worldwide, but also for coming generations of awakening souls!
Bhajan – Kalindi dasi
This is part of a simple breakfast I prepared this morning. I cut some chunks of perfectly ripe avocado and piled it atop low-fat cottage cheese that was generously spooned onto toasted multigrain sourdough toast.
I drizzled it with a homemade dressing - lime juice, extra-virgin olive oil, organic sesame paste (tahini), cracked black peppercorns, a little soy sauce, a little honey and a smidge of asafetida - all shaken up in a glass jar.
Then I sprinkled the whole thing with those wonderful toasted seeds I made the other day, and draped it with fresh rocket leaves picked from my herb garden.
This was served with more toast topped with cream cheese, homemade strawberry jam, homemade kumquat marmalade with fruits from my tree, fresh ripe mango, mandarin segments, organic vanilla yogurt with ripe banana, and a selection of dry-roasted nuts - brazil, macadamia, almonds and pistachios.

The meaning of the Hare Krsna mantra was this week's topic in the Japa Room. Not only did we talk about the literal meaning and the word for word meaning but we focused on the meaning of the mantra in our spiritual lives.
What meaning does the Maha mantra have in our daily spiritual lives and how does it affect us as devotees.
When we engage our sense of hearing and enter deeply into the sound of the mantra, forgetting the mind's internal dialogue...then the different energies of the Lord come to us and we feel this also during the day when we chant in our mind or sing the mantra.
The purify effects of concentrated chanting affects all other aspects of our spiritual life and we can remember the Supreme Lord.
A daily broadcast of the Ultimate Self Realization Course Sunday 9 October 2011 The Supreme Personality of Godhead, Lord Sri Krishna, and His eternal consort, Srimati Radharani are enjoying transcendental pastimes in the topmost planet of the spiritual world, Sri Goloka Vrindavan. They are beckoning us to rejoin them. (Click on photo to see a larger image.) Our Mission: To help everyone awaken their original Krishna consciousness, which is eternal, full of knowledge and full of bliss. Such a global awakening will, in one stroke, solve all the problems of the world society bringing in a new era of unprecedented peace and prosperity for all. May that day, which the world so desperately needs, come very soon. We request you to participate in this mission by reviving your dormant Krishna consciousness and assisting us in spreading this science all over the world. Dedicated with love to ISKCON Founder-Acharya: His Divine Grace A.C. Bhaktivedanta Swami Prabhupada, our beloved spiritual master, and to you, our dear readers. For Transcendental Association Connect With Other Members of this Course. Join this Conference: http://groups.google.com/group/sda_students Help Popularize Our Message By Liking Today's Thought on Facebook: Today's Thought: Welcome to the Wonderful World of Krishna Consciousness Uploaded from Riga, Latvia Krishna is supremely wonderful, and thus His transcendental abode is also supremely wonderful. That amazingly wonderful world of Lord Sri Krishna is accessible for anyone who calls out the Lord's name like a helpless child crying for its mother. Those who are proud and puffed up have no access to this amazing abode. But those who are meek and humble, who take complete shelter of the Lord live in that wonderful world at every moment. Sankarshan Das Adhikari Wonderful Krishna and His Wonderful World http://www.backtohome.com/images/Krishna/Krishna_w_Cowherds.JPG Answers by Citing the Vedic Version: Question: Is Husband Blessed By His Wife's Bhakti? If a wife is a Krishna devotee and her husband is not, how does he get blessings? I once heard on local TV that if a wife worships the Lord she gets benefit, but not her husband. The example was given that if the husband is hungry and wife eats food, will the belly of husband be filled? Sunitha Answer: If He Facilitates Her Devotional Service Even if the husband is not a devotee, if he allows his wife to be a devotee and facilitates her service to Krishna, he derives great benefit from her devotional service. In other words, knowingly or unknowingly, he is engaged in devotional service by facilitating his wife's devotional service. TV is not our guru. We learn the authorized science of bhakti from the bona fide spiritual master and the revealed scriptures. Devotional service is transcendental and is thus much more powerful than the activity of eating. Sankarshan Das Adhikari Transcendental Resources: Receive the Special Blessings of Krishna Now you too can render the greatest service to the suffering humanity and attract the all-auspicious blessings of Lord Sri Krishna upon yourself and your family by assisting our mission. Lectures and Kirtans in Audio and Video: Link to High Definition Videos Link to Over 1,000 Lecture Audios Lecture-Travel Schedule for 2011 http://www.ultimateselfrealization.com/schedule Have Questions or Need Further Guidance? Check out the resources at: http://www.ultimateselfrealization.com or write Sankarshan Das Adhikari at: sda@backtohome.com Get your copy today of the world's greatest self-realization guide book, Bhagavad-gita As It Is available at:http://www.ultimateselfrealization.com/store Know someone who could benefit from this? Forward it to them. Searchable archives of all of course material: http://www.sda-archives.com Receive Thought for the Day as an RSS feed: http://www.backtohome.com/rss.htm Unsubscribe or change your email address Follow us on Twitter: http://twitter.com/Daily_Thought Thought for the Day on Facebook: http://www.facebook.com/Ultimate.Self.Realization Copyright 2005-2011 by Ultimate Self Realization.Com Distribution of this material is encouraged. Simply we request you to acknowledge where it is coming from with a link to our sign up page: http://www.backtohome.com Our records indicate that at requested to be enrolled to receive e-mails from the Ultimate Self Realization Course at: This request was made on: From the following IP address:
More Recent Articles
---
Click here to safely unsubscribe from "Planet ISKCON." Click here to view mailing archives, here to change your preferences, or here to subscribe

---
---
Unsubscribe from all current and future newsletters
powered by
FeedBlitz
---
Your requested content delivery powered by FeedBlitz, LLC, 9 Thoreau Way, Sudbury, MA 01776, USA. +1.978.776.9498
TABLA - FUENTES - FONTS
SOUV2
Balaram
ScaGoudy
FOLIO 4.2
Biblica Font

Disculpen las Molestias
Planet ISKCON - 2010
·
Planet ISKCON - 2011