Here are the latest updates for you
"...Nitai broke down the strong embarkment of the ocean of love. Completely devastated that dam! ... So then there was a heavy rush flowing. Such a flood came. A flood in every home. It inundated the whole world!"
(Nitai Guna-Mani Amara by Srila Locana Dasa Thakura).
So let His darsana flood every home and thus inundate the whole world with His magnanimity!

Hare Krsna dear devotees,
Srimad Bhagavatam 1.1.10 - Srila Prabhupada had a mood of urgency to preach to the unfortunate population of kali-yuga (...amara ajnaya guru hana tara' ei desa).
Lord Balaram's Appearance Day Saturday 13th @ 7:00pm at ISKCON Brampton


Please join us for the celebration of Lord Balaram Appearance Day at ISKCON Brampton. The program includes Guru Aarti, Gaura Aarti, Narasimha Prayer, Vedic Discourse and Pushpaanjali. We thank all the devotees who have volunteered to serve on this special occasion.

Saturday August 13th 2011 - Panorama India @ 11:30am
This year ISKCON Brampton would again be present at the Panorama India at Yonge Dundas Square, Toronto. We humbly request your help in making our presence successful at that event. Please join us in the Harinam Parade from 11:30 a.m. - 12:30 p.m. We would need help from our congregation in the following services:
- Booth set-up and take down
- Booth management (boutique items)
- Gopi dots, Mehendi
- Book distribution

Please contact Rajasuya Prabhu on savale@hotmail.com or Savyasacin Prabhu on savyasacin.bms@gmail.com for your participation.

Programs with His Holiness Gopal Krsna Maharaj in GTA
Friday August 12 - Bhagavatam Class at 7:45 AM at the Toronto temple; Urban Edge Yoga 6:30 PM - 7:30 PM.. Scarborough temple 8 PM - 10 PM
Saturday August 13 - Bhagavatam Class at 7:45 AM at the Toronto temple; Initiations 9 AM, Lord Balram Abhishek of very special Shaligram Shilas at 11 AM, Aarati at noon followed by lecture/feast,
Sunday August 14 - Bhagavatam Class at 7:45 AM at the Toronto temple; Sunday evening east lecture
Monday August 15 - Bhagavatam Class at 7:45 AM at the Toronto temple




By attending the Gita Coaching Courses, you can walk away with a plan for your future and a path to get you there. Here are just a few of the strategies you will learn during this Course:

* How to set clear, defined goals in the key areas of your life

* How to positively influence the outcome of any event, simply by changing your response to it

* How to complete past projects and heal past relationships so you can embrace the future

* How to maximize your success with your spiritual practice, relationships, finances, your time, your future ... and much more!

I have spoken to thousands of devotees all over the world about implementing the success principles from the Bhagavad-gita As It Is. Now is your chance to experience the same presentation that can change your life.
Lord Balaram's Appearance day & Jhulan Yatra – Swing Festival (Saturday Feast)
As we enter the most auspicious time of the year, the beginning of our festival season, we thank Mother Premavati for sharing a topic close to her heart, 'Krishna preserves what you have and carries what you lack', last week
Please join us this Saturday night, a special event for all, as we celebrate
Lord Balaram's Appearance day and Jhulan Yatra – swing festival
Come and take this unique opportunity to bathe in the spiritual mercy by swinging
Their Lordships Sri Sri Radha Govinda
4pm, Saturday 13th August 2011
Brisbane Taekwondo Centre: 19 Staple St, SEVENTEEN MILE ROCKS
4.00pm Kirtan
5.15pm Welcome address and Jaya Radha Madhava
5.30pm HG Raktak prabhu – A wonderful, learned devotee who has spent many years living in the holy land of Vrindavan, the scene of Lord Krishna and Lord Balaram's nectarian pastimes
6.00pm Gaura Arati Kirtan for the pleasure of Sri Sri Gaura Nitai
6.30pm Jhulan Yatra (swing festival for Sri Sri Radha Govinda)
7:00pm Prasadam Feast
Map: http://www.whereis.com/embed.htm?id=D171FCC1FF29A1
Driving – Plenty of street parking. Please park responsibly
Public Transport – For your convenience, from 3.30pm-5.30pm there will be a free shuttle service run from Oxley Train Station to the venue. After the Feast you will be returned to Oxley Train Station. To book this service, please call Jaya Vijaya on 0423 103 037.
The venue is heated for your comfort.
Looking forward to seeing you soon
Your servant,
Jaya Vijaya Das
On behalf of ISKCON Brisbane temple
Click here to visit the Brisbane Temple Website
Share this story your way:
Atma is taking off!! Thank you all for making Atma Yoga a success!
From September 1st 2011 the following changes will be made to the timetable to accommodate the recent surge in numbers, especially beginners!
~
~ Thursday's class at 6pm will be Beginners Yoga
~ Friday's class at 6pm will be Vinyasa Yoga
~ Saturday morning at 8:30am there will now be a 2 hour Hatha Yoga class taught by Prem
~
Check out our Timetable to see the latest.
Looking forward to seeing you at Atma very soon….
For the Ekka holiday on Wednesday the 17th of August Atma will be open as usual, with a great beginners class taught by Param followed by our awesome vegetarian dinner!!! See you there!
If you simply carry Krsna within your heart always in a very devotional service, exalted devotional service, and chant Hare Krsna, and think of Krsna, wherever you will go, you will purify the whole place. Svantah-sthena gadabhrta. It is fact. It is confirmed in the Srimad-Bhagavatam. Try to remain in your position as devotee, and as far as possible teach these rascals who are simply attracted by the glaring material stones and woods, and let them have some knowledge and do benefit to your countrymen, to your society, to your family.
>>> Ref. VedaBase => Srimad-Bhagavatam 1.13.10 -- Geneva, June 1, 1974
I've uploaded more classes recorded during my visits to Bhaktivadanta Manor: HH Bhakti Rasamrita Swami Maharaja HG Gaura Krishna Dasa And HG Prayojana Dasa I pray that this meets with some approval they are as always amazingly inspiring
Over the weekend I talked directly to the devotee who authorized the use of corporate money for the upcoming festival, interesting enough was the agreement that in principle my thoughts sent in a letter to him was accurate but he made for me an point that is fundamental; expectations in relation to cost and the [...]
"After all, a sincere devotee always prays to the Lord, "Please help me to love You purely." Therefore the Lord's so-called neglect is actually the fulfillment of the devotee's prayer. Lord Krsna intensifies our love for Him by apparently separating Himself from us, and the result is that we achieve what we really wanted and prayed for: intense love for the Absolute Truth, Krsna. Thus Lord Krsna's apparent negligence is actually His thoughtful reciprocation and the fulfillment of our deepest and purest desire."
Srimad Bhagavatam 10.32.20
" 'Please help me. what am I going to do? I can't go on like this. You can see that! Look at the state I am in. what ought I to do? Show me the way.' As if I needed more information or some kind of sign!
"…suddenly, as soon as I had made that prayer, I became aware of the wood, the trees, the dark hills, the wet night in my imagination, I started to hear the great bell of Gethsemani ringing in the night…"
A Merton Reader, ed. by Thomas P. McDonnell, (New York: Image Books, 1989) 128
Filed under:
Thomas Merton
By Steven L. Schwartz
Twenty-one Krishna conscious souls made the pilgrimage from the Govinda's Center in Las Vegas, Nevada last weekend to celebrate the occasion of the 35th Annual Festival of the Chariots in Venice Beach, California and to visit A. C. Bhaktivedanta Swami Prabhupada's Temple, the house he built in which the whole world could live
Manorama Das: Cooking starts in the garden: that's the basis for author Hemangi Devi Dasi's delicious new publication, "From Garden to Kitchen"
| | |
| --- | --- |
| | As a traveling monk you have to keep your philosophical boxing gloves at the ready. Recently, someone quite bluntly told me they had serious issues with Krishna's personality! There were some serious doubts here - the person had painted a picture of God as an attention-seeking ego-maniac! I was slightly taken aback, but tried to dig a little deeper. |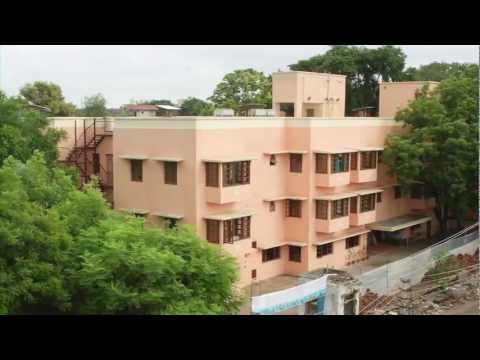 And was Prabhupada a saktyavesa avatar?
| | |
| --- | --- |
| | Like many Muslims, Asim Khan is tired of the prejudice against his religion. The president of the Islamic Circle of North America New Jersey chapter welcomes curiosity. But he wishes those with questions about Islam would ask him or other Muslims before jumping to conclusions. |
New courses for the upcoming semester:
• Bhakti-pravesa Course – a Bhakti-sastri primer course for ladies
• Revised Bhakti-sastri ladies and mens and course
• Gender Separate Bhaktivaibhava Course
• Portuguese Bhaktivaibhava Course
• Sanskrit Level I & II
Ramai swami gets down to business in Govindas Lotus Room.
First Vraja Kumari Devi Dasi got the show underway with Manny, Vamsi, Prahlad and Clayton. Then Ramai Swami took over from Vraja and dragged us all into the transcendental realm.
If Ramai swami is leading a kirtan in your town I suggest you get yourself down there and bathe your ears and your entire being in the living sound of transcendental mantras such as Hare Krishna Hare Krishna Krishna Krishna Hare Hare, Hare Rama Hare Rama Rama Rama Hare Hare.

From Ramai Swami LIVE at the Lotus Room 10 August 2011, posted by Antony Brennan on 8/10/2011 (23 items)
Generated by Facebook Photo Fetcher



Share this story your way:
It has been heard that during the rasa-lila, doe-eyed Radha was stolen away by Krsna to be alone with Him in a secret forest bower. She is therefore known as Hara.
2011 08 03 HH Candramauli Maharaj Boston Evening Program

Click on the video below to get started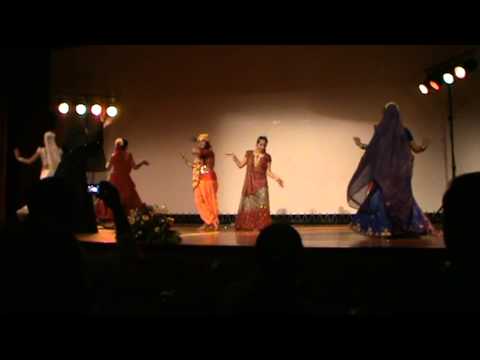 Share this story your way:
Hare Krishna Everybody. ISKCON Klang Devotees will be celebrating Sri Balaram Purnima together with Radha Govinda's Jhulan Yatra on this coming Sunday Feast(14/8/2011) 6:00pm to 9:00pm

Visit the ISKCON Klang website

Visit the ISKCON Klang Facebook page
Share this story your way:
More Recent Articles
---
---
---

Disculpen las Molestias
Planet ISKCON - 2010
·
Planet ISKCON - 2011