PLANET ISKCON



Here are the latest updates for you
Please share your realisations with other devotees from around the world...simply send me an introduction email and I will be happy to make you a member:

rasa108@gmail.com

ys

Rasa Rasika dasa
St Francis the Walker



Toronto, Ontario



October 4th is the birthday of a monastic saint who has universal appeal. Francesco of Assisi. He has crossed all borders of faith with his sentiment for bhakti (devotion). Centuries after his passing (1181-1266) he continues to inspire people with the high level of renunciation he demonstrated during his sojourn on this planet. He is millions of light years ahead of us in more ways than one.



He traveled on many roads in Italy and much of that with his donkey. On his deathbed, Francis thanked his friend for carrying him throughout his life which caused the donkey to weep.



Animals had a magnetism towards St. Francis. He spoke to the birds as if it were a sermon.



"My sister birds, you owe much to God, and you must always and in every place give praise to Him; for He has given you freedom to wing through the sky and He has clothed you...you neither sow nor reap, and God feeds you and gives you rivers and fountains for your thirst, and mountains and valleys for shelter, and tall trees for your nests. And although you neither know how to spin or weave, God dresses you and your children, for the Creator loves you greatly and He blesses you abundantly. Therefore...always seek to praise God."




And here's what he said about walking.



"It's no use walking anywhere to preach unless our walking is our preaching."



7 KM
Re-live



Wakefield, Quebec



It was a hard sleep overnight. I could not shut off the exhilarating evening of kirtan at the bonfire. Some of the 'tribal' in us came out quite excitedly as we formed a ring around Agni, the fire god, right next to the lake. Our circle was an organic expression of satisfaction' a closing remark to a day of conquest.



Three generations of devotional representation closed a gap on 'mission' accomplishments over the past year and it only made the next morning so much worth breathing each moment.



I don't know if all AGM meetings are like this but ours was a bonding success. The synergy excelled and I anticipate this will all translate into positive, transformational experiences as inspiration turns to action.




To put a cap to today's continuity of good presentations and planning on behalf of those improving their performances in various parts of the country I was asked to lead in a physical group activity – walking. The resort at Wakefield had various loops of trails waiting for our feet to tread upon. Then a few minutes of weekend review at the lake's dock put the final closure on to a fabulous weekend.



What makes the association of such people so sweet? Their devotion. What makes the meal-time extra special? Each other. What makes differing opinions tolerable? The common interest.



I hope to relive more weekends like this and I wish that other people could taste this satisfaction always. I really do!



7 KM
Get Some Control Back



Wakefiled, Quebec



Through the resort's window pane the dark morning appeared to reveal a fog. I asked Krishna Das,my traveling buddie from decades ago, if he wanted to foot it down the road through Rupert district.



"Sure", he said, as if old times were to revisit us.



The window pane was deceptive. A clear air was before us as we opened the door. We were relieved. We wanted it this way after the downpour from the previous days and all the overcastness. Stars were punctuating the sky and the crest-moon was so well-defined. Not a car came to pass us during that 90 minute trek. We were relieved even more. The shanty (peace) we came here for had become a reality.



Krishna Das and I shared many good days together serving our mission, the spreading of Krishna Consciousness. We have seen star peering skies before. When returning back to the main building on the resort we relayed our star experience to one of the colleagues.



"Yeah", he said with excitement like a kid in a candy shop," I saw it too. It's the first time ever for me."



"You are a city slicker?" I teased.



"I guess I am' said Harinam , our rep from Brampton, Ontario.



I personally found that remark like Ripley's Believe it or not. How is it possible for a person in his forties to not have viewed a star sprinkled sky before? The urbanization of today with all the city lights is robbing people of the factual truth. I sometimes get a bit sentimental over issues like that. Have we come this far at spoiling ourselves?



At lunchtime I sunk my eager teeth into large kernelled corn on the cob. Sadly the corn lacked the flavour that my boyhood taste buds recollect. Of course, science has tampered with our food impressing our eyes but not the nutrient needs nor meeting the satisfaction of the tongue.



It's times like this that remind me of the urgent need to get back to the land and gain control of our destinies again.




9 KM
Deliberating



Wakefield,Quebec




Not within our meeting but outside this valuable time of gathering, at a casual moment, did one of the attendees offer to spell out the meaning of the word Hope. "Help others to excel." He also presented to the word fear." False evidence appearing real."



It's expected to have motivational messages like this floating within and around such meetings. And then the word ego made it's entrance into the conversation. "Edging God Out."



In sanskrit the word for ego is ahankara. The way in which the word ahankara is described in the Gita as being the delusion that one is in control of things when in actuality one is controlled.



Nature is doing the controlling (BG 3.27) and nature is controlled by the divine Power. Sri Krishna explains in the Gita 9.10 "material nature works under my direction".



A classic question comes to mind, "Does the living being have any free will?" And " Is there any scope for independence?"



Answer- "YES! Within our dependence there is independence. Within our constraints or limitations there is freedom just as a prisoner within his cell has some range to enjoy freedom of choice. He can sit, lie, or stand, sing, talk dance or be quiet. He can experience some freedom.



The opening of the meetings for our group this morning began with reading a passage from the book Bhagavatham.Our guru, Srila Prabhupada, explained about the passage on this subject of "choice". Here it is, "Anyone in the material world, beginning with Brahma down to the small ant has come on account of Pravrtti (inclination)"



It really was the first time I had seen this Sanskrit word in this manner.



This processing of words became a preoccupation for me for at least as few seconds. And the circling around the small lake of our resort permitted me that precious time to analyse these words after hearing and reading them. And after mulling over the aforementioned points on the position of free will versus fate I must admit I liked the deliberations.




2 KM
Will Always Be



Don River Valley, Ontario




Turkey vultures, seven in number, were gliding above. And under them was this valley that I chose to explore more. Along this Don River, European stock squatters of the 19th century housed themselves here adding a rich history that I know little about.



On a tree in the valley hung a clear plastic jacket which contained details of this history. Looking at the contents of the page I read on. People made mud coves here and canvas tents later for homes. Garbage would be lit to provide heating fuel for the winter. Criminals and the diseased made this valley along the river their home base. Men fished and women made baskets from local reeds.



Roma gypsies came for shelter here in the early 1900's. Then the Don Jail was constructed. Police rounded up criminals and gave them their new dwelling, the prison, south on the river. The diseased became quarantined.



There were more pages to read but darkness crept in and so I was compelled to come here for page 2 on another day. All these images of people in the valley came to mind While the vultures left the valley, so did I.



Upon leaving the valley to the Toronto street level I met Pat with her two dogs. Pat and I have a brief history. In '96 I met her and her hubby on the Trans Canada Hwy, 2,000 kilometres from here. They were in a truck. They saw me in the robes, were curious and stopped. Here we met again.



Souls do meet, separate and then connect again. I'll be back to the valley. I hope to see the vultures again but it's not likely. In any case the day ahead will be rich and Krishna will be, as always, the cause of all these causes.




12 KM
I got a couple of videos that I'll upload when I get home. Here's one from the web stream - the final kirtan. Sound comes from a dedicated internet stream mixer.
Ekendra and I drove back yesterday. The roads in Northern New South Wales were flooded and we had to do a massive detour. We got back to Murwillumbah at 2am this morning. I think I voided the manufacturer's warranty on my body.
Naikatma das, who took these photos, on Sunday morning.
Chaitanya Leela front and center on the mrdanga. He is a marathon runner and a marathon mrdanga player.
Tina, Vraja Kumari, and Erin, who came up from Sydney. They all lead nice kirtans on Sunday, and you'll hear Tina singing backing on many of the kirtans of the event when the mp3 CD comes out soon.
Raffaele, who came up from Newcastle. I could tell he was a muso during the kirtan.
Bachhu!
Ashutosh, the youngest singer in the 24 hour kirtan.
Janardana. His kirtan on Saturday night was pure Aindra-smaranam.
Advaita, organiser of Australia's
Kuli Mela
in January.
Krishnapada in a deep kirtan mood.
Tina was absorbed in kirtan bhava for the whole weekend.
Krishnapada and I getting ready for some kirtan action.
Just say NO to veganism. With 50 protected cows and 300 liters of milk a day, ingesting copious amounts of milk products is a sacred duty at New Gokula. Curd and hot milk with every meal.
So, lucky me. Two Thursdays ago, on a day I was subbing, I received an email from Orion Henderson, the owner of Horton Brasses, the very company that I bought most of my kitchen hardware from. I am a big fan of their stuff and outfitted my last kitchen drawers to cabinets in their hardware.
Well, to make a short story shorter, Orion offered me work writing blog content for their site. Yippee! This morning I sent off my first post, which I have below. The Horton Brasses blog can be found here. The post is up but the formatting kinks still need to be worked out. Apparently that is *in process*.
I am definitely feeling fortunate to be able to sit home, on my butt, drink tea and get paid for it! Dreams really do come true…
How To Care For Your Hardware
A few months ago, we completed our kitchen remodel. It was a big deal, involving moving supporting walls and two full months of starvation. About a week into the tear out, I discovered I was pregnant with my third child. Our busy life was about to get busier.
Functionality was my inspiration when making my choices for the remodel. While I definitely wanted the space to look great, I wanted to make sure I could maintain that achieved level of beauty as effortlessly as possible. Maybe I knew deep down inside that we would one day end up with another baby. Or maybe I knew that whether or not more kids were in my future, life these days is never simple. So many commitments, so many unexpected things popping up—who has time for high maintanence surfaces, nooks and crannies that need scrubbing with a toothbrush or anything "delicate"?
In my new kitchen, I chose hardware that requires absolutely no maintainence other than a quick wipe down on an as needed basis with a ph neutral cleaner. That's right. Dish soap. I have knobs and pulls from Horton Brasses in satin nickel, polished nickel and dark antique finishes, as well as some crystal and milk glass knobs from around the web. I do absolutely nothing to them other than sponge off crud and gunk as it happens. And they look great. We lived for two years with the antique brass finish on our hardware in a kitchen we remodeled in our old house. Again, nothing but warm soapy water as needed and the knobs and pulls looked fabulous.
If I had my kitchen to do over again, there are a few things I would do differently based on all the knowledge gained from my remodel experience. One thing is I would definitely add some more polished nickel to the space. I am an active reader of The GardenWeb Kitchen Forum, a great resource for all things kitchen remodel, but at the time of my decision making, had a difficult time sorting through all the pro's and con's of polished nickel. Now, after living with some and after having more time to research it, I see that polished nickel is also an easy finish to live with, especially when it is lacquered, as most are.
So now that I am a total walking encyclopedia (very small volume, admittedly) of how to handle those hardware finishes, let me share that info with you, via this blog post.
What's Lacquer Got To Do With It?
First of all, when it comes to brass and nickel, you are going to want to know whether or not the piece is lacquered. This is important for two reasons. 1) If you are after a high shine (polished nickel or bright polished brass) the lacquered finish will keep that shine for you without any effort. 2) If your hardware is lacquered, you definitely want to keep it far, far away from any polishes. Polish will take the lacquer right off and, to achieve and maintain that shine in the future will require your elbow grease.
Here's the scoop on Horton Brasses finishes. All custom work is unlacquered. I had some larger bin pulls custom finished by the Horton Brasses shop to match the other hardware I bought from them. The stuff looks great and I love how it is aging. A warm patina is developing on the pulls where my fingers touch them. Ahhhh. Even though it is not lacquered, I have no intention of ever polishing it. And it should not be polished really. It's antiqued! Again, if the 'p' word (patina) is not for you, then get the lacquered finish.
Aside from the custom stuff, the Horton Brasses line of nickel (polished and satin) is lacquered, which means you never have to polish it! Just wipe it with a soft rag and warm soapy water. Easy.
Brass
Bright or polished brass will need to be polished in order to keep it looking super shiny. To do this, it is best to remove the hardware from the cabinetry before applying polish to avoid damaging the wood finish.
If you prefer the look of unfinished brass or want to apply your own finish, then the semi-bright finish is for you. This is a rough look, so no need to polish. The semi-bright is unlacquered and will give you instant patina and may be an acquired taste.
For those looking for a brass finish that shuns polish, the light and dark antique look is for you. Again, warm soapy water. The dark antique kitchen hardware line from Horton Brasses can be purchased lacquered if you fear the patina I so love.




Other Tips For Maintaining Kitchen Hardware
Basically, the only hardware that needs actual care is polished brass. Everything else is a total no brainer. But one of the magical things about polished brass is that, even if neglected for ages, it revives beautifully with a little tlc.
For day to day care of your polished brass, a little rubbing alcohol on a sponge will go a long way. To revive tarnished brass, you will have to polish. For very detailed instructions on how to polish your brass, visit this link. As you will see, don't overdo it! Too much polish will leave your brass prone to smudges and fingerprints. Additionally, a good way to extend the effect of polishing is to coat your brass hardware thinly with oil. Many commercial polishes contain oil, acting as a barrier between the metal and the air.
Whatever finish you choose for your cabinetry, there is a beautiful look waiting for you that requires minimal time and commitment for upkeep. And now that the style pendulum is swinging back to polished brass (yes, everything '80′s/'90′s is new again!), both traditionalists and trendsetters will kno
Oct 9 Sat to Chennai 12 Vellore 14 to Salem 15-17 Salem sravana-kirtana camp approx 20 to Bangalore Nov 1 Bangalore to Hyderabad 5-7 sravana-kirtana camp near Hyderabad 8 to Delhi then Vrindavan 9, 10 sravana-kirtana camp in Vrindavan 14 in Delhi 15 to Himachal 17 to Ahmedabad then to Vvnagar 19 to Baroda 20, 21 Nov sravan-kirtan camp Baroda 23-26 north Gujarat
Devotees are welcome to join me in my travels for preaching and at sravan-kirtan camps.
In one of my books, I paraphrased Srila Prabhupada as saying the above. In response to a query as to the source of this: relevant references seem to be as follows.
Prabhupada said that his "misdeed" was accepting so many disciples, but he had no choice for spreading Krsna consciousness. The spiritual master sometimes suffers, he said, so that the disciples may know, "Due to our sinful activities, our spiritual master is suffering," and this always had a sobering effect on any would-be offender.
>>> Ref. VedaBase => SPL 44: Let There Be a Temple
...forbidden, "Don't make many disciples." But we do because we are preaching. Never mind, let us suffer; still, we shall accept. [break]... question was that when I suffer it is due to my past misdeeds? Was it not? Bob: Yes, yes, yes. Prabhupada: That is my misdeed, that I accept a disciple who is nonsense. That is my misdeed. Bob: This happens on occasion? Prabhupada: Yes, this is sure to happen because we are accepting so many men. But it is the duty of the disciple to be cautious. That "My spiritual master saved me. I may not put him again into these sufferings." [break] When the spiritual master is in suffering, Krsna saves him. Krsna thinks, "Oh, he has taken so much responsibility for delivering a fallen person." So Krsna is there. Kaunteya pratijanihi na me bhaktah pranasyati [Bg. 9.31]. Because the spiritual master takes the risk on account of Krsna. Bob: So your suffering is not the same kind of pain that an impure person... Prabhupada: No, it is not due to karma. The pain is there sometimes so that the disciples may know that "Due to our sinful activities my spiritual master is suffering."
>>> Ref. VedaBase => Talk with Bob Cohen -- February 27-29, 1972, Mayapura
The spiritual master accepts the sinful activities of his disciples from the first initiation. I may give initiation very easily, but what can I do? I am prepared to go to hell for service of Lord Caitanya.
>>> Ref. VedaBase => Letter to: Jadurani -- New Vrindaban 4 September, 1972
We're on a roll! There's more recipes by my cooking guru, Yamuna Devi to be had, and the fun continues... Before attempting to cook any of her recipes, make sure you are aware of the difference between US measures and Australian/metric measures. See below*
In all cauliflower dishes, the quality of the vegetable is paramount. Look for crisp, tightly packed white flowerets and bright green leaves. It is important to cut the flowerets into uniform pieces, but the success of the dish really lies in slow, gentle braising; the cauliflower cooks in its own juice and seasonings until the flowerets are butter-soft and the stems tender-crisp.
Garden-fresh peas are in a class of their own, but good-quality frozen baby peas are sometimes better than "fresh" peas from the store, and certainly much less work. This type of dry cauliflower dish is popular for a simple lunch throughout Uttar Pradesh.
Preparation time (after assembling ingredients): 10 minutes, Cooking time: 25-30 minutes, Serves: 4 or 5.
4 tablespoons ghee or vegetable oil, ½ tablespoon scraped, finely shredded or minced fresh ginger root, 1 ¼ teaspoons cumin seeds, 8 – 10 curry leaves or 1 bay leaf, 1 large cauliflower (about 3 pounds/1.5 kg), trimmed, cored and cut into flowerets , ½ teaspoon turmeric, ¼ teaspoon paprika or cayenne pepper, 3 tablespoons chopped fresh coriander, parsley or chervil, 1 cup fresh peas (about 1 pound/455 g in pods) or frozen baby peas, defrosted, 2-4 teaspoons salt, 1/3 cup plain yogurt, sour cream or cream, Brazil nut curls or parsley sprigs for garnish (optional).
In a heavy 5-quart/liter nonstick saucepan, heat the ghee or oil over moderately high heat until it is hot but not smoking. Fry the cumin seeds until they brown, then drop in the curry leaves or bay leaf, and in a few seconds stir in the cauliflower. Sprinkle with turmeric, paprika or cayenne and half of the fresh herb. Stir-fry until the cauliflower is lightly browned.
Add the fresh peas and 2-4 table spoons (30-60 ml) of water, cover and reduce the heat to low. Stirring occasionally, cook for 15-20 minutes or until the cauliflower is tender. If you are using frozen peas, drain well and add for the last 3-4 minutes of cooking.
Before serving, mix in the salt, remaining herb and yogurt, sour cream or cream. If desired, garnish each serving with Brazil nut curls or parsley sprigs.
*Note that since Yamuna wrote her recipes using US measurements, the weights are in US with metric in brackets.
More importantly, her tablespoons are US (15ml) whereas Australian/metric tablespoons are 20ml. So if you follow these recipes using metric measures, your tablespoons should be scant.
Similarly, the US cup is 240ml as distinct from the Australian/metric 250ml cup. The same scant measuring should thus apply to Australian/metric cup users.
The teaspoon is a universal 5ml.
In our third week, we considered together the first main teaching Krishna gives to the inquisitive and seeking Arjuna: that we are not this body, but the soul within. We explored together how this paradigm of personal spiritual identification, including the concepts of karma and reincarnation, fits with the paradigms we grew up with. Do we only get one shot at life or is it a constant stream of opportunity and experience? What is the meaning and the goal of our existence if we are to define ourselves as an eternal spirit, rather than just a temporary body in a temporary world? To shed some empirical light on our intriguing conversation, we discussed the work of Dr. Ian Stevenson, whose research on the remembrance of past lives by young children around the world offers many thought-provoking questions as to the potential reality of reincarnation, and we also watched an ABC News report about a young boy who remembers his past life as a doomed World War II pilot, with corroborating and startling evidence proving many of his statements. Lots of food for thought about our deeper identity and how this can shift our perspective to understand the presence of spirit within us and around us


In the second week of Bhagavad-Gita In Your Life here at Columbia, we dove right into the existential situation of the great warrior Arjuna, as he found himself at a tremendous crossroads in his life, wondering whether to engage in a great battle against many of his most beloved family and friends. We understood that the key to diving into the timeless and priceless wisdom of the Gita is to see ourselves in Arjuna's shoes, so our discussion this week revolved around a careful look at Arjuna's emotions, at the confusion, sadness, and frustration that we also share in the crossroads and dilemmas of our own everyday lives, big and small. The tumult we feel can be a grand opportunity for us to take a step back and ask the questions that need to be asked, and we talked about the example Arjuna is setting for us, seeking guidance from his dear friend Krishna, and how he is not content to just put a band-aid on the problem, but to find a deeper, spiritual solution.
We hear so many personal stories about how Srila Prabhupada showed immense compassion to fallen souls to get an opportunity to serve Krishna.
Here is one such story about H.H.Radhanath Swami.
In 1993, a nine year old reached a safe haven—the Lady Nothcote Hindu Orphanage. He was rescued from the perils of child labour by a compassionate monk, Bhagavan Das. The boy had lost his father, while his mother struggled to make ends meet in a remote Maharashtrian village….. I was that boy.
We kids were like small seeds buried in the dry sands of a cruel world. That orphanage groomed us into what we are now—beautiful blossoms that beautify that same world. And our chief gardener was Radhanath Swami.
An incident from those formative years I vividly remember. Every year, we kids at the orphanage were allowed to accompany Radhanath Swami and his congregation on their pilgrimage. One year, spontaneously my thoughts floated to my mother in the village. How I wished she too could join us. My little brain thought little of the financial requirements of a pilgrimage, and I walked straight to Radhanath Swami. "Can my mother join us too?" I spoke to him in Hindi. He nodded with a smile. Again, I had witnessed the affection of the heart transcended all language barriers between us.
Yes, that year my mother joined me on that pilgrimage.
Later, our caretaker monk disclosed to me what had transpired behind my back. Radhanath Swami had called for a meeting of the pilgrimage organizers just to arrange for the finances and every other need of my mother's pilgrimage. Towards the end he had told a manager, "You should take care of Jyandev's mother as if she were Mr. Hrishikesh Mafatlal's mother." Mr. Mafatlal is a well known Indian Industrialist.
www.sdgonline.org.
4:00 A.M.
Namamrta by A.C. Bhaktivedanta Swami Prabhupada:
'A disciple who lacks faith in his spiritual master or who acts independently from him cannot attain success in chanting Hare Krishna:
"It appears from the talks of Lord Caitanya that a person who cannot keep his faith in the words of the spiritual master and who acts independently cannot attain the desired success in chanting Hare Krishna. In the Vedic literatures it is stated that the import of all transcendental literature is revealed to one who has unflinching faith in the Supreme Lord and his spiritual master. Lord Caitanya firmly believed in the statements of His spiritual master, and He never neglected the instructions of His spiritual master by stopping His sankirtana movement. Thus the transcendental potency of the holy name encouraged Him more and more in chanting Hare Krishna, the maha-mantra." (Teachings of Lord Caitanya)
We learn to chant the Hare Krishna mantra from Srila Prabhupada, and we have to maintain our faithful dependency on him to go on chanting. It is not that we pick up the chanting from him and then leave him and chant on our own independently. We have to follow all his instructions and be his loyal followers. This is the secret of successful chanting. Lord Caitanya said that because He had faith in His spiritual master Isvara Puri He got the benefit of chanting the Hare Krishna mantra, and this is the example that we must follow. Keeping Prabhupada in the center of activities in the Krishna consciousness movement is essential. He is the life-force of our activities and our meditation. Through him we connect to Krishna and maintain the hope of going back to Godhead. Thus in the most essential practice, the chanting of Hare Krishna, we have to be centered on Prabhupada as our spiritual master. This goes not only for his directly initiated disciples but for all his siksa disciples in the Hare Krishna movement.
I did not wake up until the alarm went off at two o'clock. I regard this as a late start. By almost 4 A.M. I had only chanted twelve rounds. My rounds were slow and rather lethargic. I don't know why this is so, because I had enough rest. But I could not keep a vigorous pace in the numerical count or keep intense concentration on the syllables of the holy name. I chanted in my mind without going to other subjects and so it was not so bad, but I could have been improved. I chanted with determination despite being behind in the schedule.
Behind in the schedule,

you struggled to keep up.

You were needlessly

anxious because you

actually had enough time.

Distracted in anxiety you

could not keep your concentration.

You have to be easier on yourself

at times like this and be

assured you'll get your quota

done. Flailing weakly

doesn't help. You must be

confident that you are under

the shelter of Prabhupada

and the mantras are coming

out effective even in the

namabhasa stage. Don't

be hopeless.
www.sdgonline.org.
One Hundred Prabhupada Poems, #48
Ekalavya's fault was he wanted

to become a great archer, and he

used his worship of guru to attain

that selfish desire. The real

disciple is submissive to the order

of his spiritual master in essence,

at once, even without the

guru having to come to him and

demand, "If you are actually

my disciple then cut off

your thumb."
I thought of these things in relation

to myself. At first I was afraid

that I am like Ekalavya,

but then I consoled myself

and said no Srila Prabhupada knows me as

his bona-fide, initiated disciple

and I'm not motivated in a bad

way. But still, it's a warning.
www.sdgonline.org.
To write a poem about

Krishna is very difficult to do

because you have to be a pure

devotee. But it can be simple

too if you write it like a

child.
You can't write about Krishna

if you don't know Him.

But if you've only heard

about Him you can write

with faith. You believe

what you've been told and

you repeat the words of the

sastra and the spiritual master.
Writing about Krishna directly

is the work of a Rupa

Gosvami who lives with

Krishna in his heart. That's

different than the simple

repeating of what you've

heard. Rupa Gosvami writes

his realizations and yearnings.

They are in perfect Sanskrit

with all ornamentation in

the prescribed way.
My poem is what I've

heard and a feeling I

have when I think of Him

written out of my sincere heart.
It goes like this:

"Oh lord, please

reveal yourself to me.

I am urgent in my service.

You are all-great and

my well-wisher.

I desire to be with

You someday in Goloka

Vrndavana feeling myself

at home. But it will

take many austerities for

me to reach that stage.

Please accept my present

progress as sincere, meaningful attempts

to reach you.

You are the Divine One.

You are the best person

and the most compassionate.

I declare

I love you and

wish to die in

Your presence and

go to You or to

a family that

worships You .

You know me better

than I know myself.

Please help me to

reach You."
www.sdgonline.org.

I turned at random to Srimad-Bhagavatam, Canto 1, chapter 13, verse 28: "Please, therefore, leave for the North immediately, without letting your relatives know, for soon that time will approach which will diminish the good qualities of men." Vidura is preaching to Dhrtarastra at the end of the blind king's life. He has pointed out to him that he has lost the war and his father, mother, well-wishers and sons have all passed away. He is living shamelessly in the home of his enemies. His physical health has deteriorated and time is quickly taking away his remaining duration of life. Therefore Vidura advises Dhrtarastra to leave home and depend fully on the Personality of Godhead who is living in his heart. To become a sannyasi or narottama (first-class man) was not possible for Dhrtarastra, but he could at least become a dhira or a person detached from material comforts. Personally endeavoring in the line of self realization helps a person to rise to the condition of a narottama from the stage of dhira.
Dhrtarastra was benefiting from his association with the pure devotee, Vidura. Dhrtarastra was tightly bound in a network of material affinities and he did everything in his power to achieve material success. But he was frustrated in his attempt. Still he was hanging on in material life, living at the charity of Yudhisthira. Vidura had come to him to break him of his remaining attachments and convince him to leave home and live a renounced life. So it was only by the benefit of Vidura's compassionate instructions that Dhrtarastra was able to take this bold action. It should be noted that Dhrtarastra's chaste wife Gandhari followed her husband seeing that he was going to the Himalayan mountains, "which are the delight of those who have accepted the staff of the renounced order like fighters who have accepted a good lashing from the enemy."
I just read about Lord Caitanya eating the preparations His devotees brought to Him. For weeks He collected it in His store room and didn't eat it. The devotees asked Lord Caitanya's servant, Govinda, if the Lord had eaten their prasadam and he lied to them. Then one day Govinda confessed his dilemma to Lord Caitanya. The Lord said to Govinda, you have been with Me a long time, you should not be distressed by this. He asked that the prasadam be brought to Him. There was enough to feed one hundred men but Lord Caitanya ate it all in one sitting. Also some of the prasadam was weeks old but by His grace it all remained fresh. The Lord asked if anything was left and Govinda said the bags of Raghava brought by Raghava Pandit was still remaining. Caitanya Mahaprabhu sampled a little of each preparation and He asked Govinda to serve it to Him in small amounts with His regular meals. Lord Caitanya would eat a little at lunch and sometimes in the evenings too.
I have finished writing poems from Under Dark Stars. I wrote my first one just improvising, "To Write a Poem", and I was satisfied with it. I read some poetry before writing and I listened to music. It seemed to help. I hope I can keep it up. The full subject of the poem was "to write a poem about Krishna" and I stayed on that theme. It depends on Krishna's mercy; He is the muse. I didn't report much about my japa performance except to say that it came out slow. It's hard to think of things to say about the performance but I know readers want me to write something useful and inspiring even if it's about the struggle. While chanting and struggling to keep up a quota I daydreamed someone was chasing me with a knife. I think it was symbolical. Now I just daydreamed men were riding the subway wearing football uniforms with their big shoulder pads. They were asked to strip off their football jerseys and they stood stripped to the waist but very muscular. Strange thoughts and images flit into the mind. I am not thinking of Krishna.
When Lord Caitanya spent the caturmasya in Puri with His followers from Nadia, they talked of Krishna's pastimes. They told new pastimes and repeated the old ones with new relish. Krsna-katha! Harinama. After speaking lila they would chant the names and then honor prasadam. Then they would return to their homes.
1967 October 4: "From the very beginning of your meeting with me you have very sincerely & honestly carried out my orders & I am so much obliged to you for your simple and plain behavior. So combinedly perform great blitz for bombarding the Western World with Krishna philosophy. This I want."
Prabhupada Letters :: 1967
1967 October 4: "Two very important things are resting with you. First arrangement with MacMillan and second to get my permanent visa. I am always anxious to be with you for the remaining days of my life, for preaching Krishna Consciousness in the Western World.
Prabhupada Letters :: 1967
1969 October 4: "Your nice poetry is worthy to be offered to my Guru Maharaj. However I am quite unfit for such words. Whatever I am doing, it is due only to my Guru Maharaj. He is the power behind me, I am only instrument."
Prabhupada Letters :: 1969
1970 October 4: "Although my party from London has reached Bombay, because no arrangement for my passage was made I am unable to join you. However if my disciples there can do the work, then I do not require to go, leaving aside my important engagements here."
Prabhupada Letters :: 1970
1972 October 4: "I want that the land should be purchased, that's all. We are in possession of the land, and we shall remain there on terms of the purchase agreement. We shall not give any concession, we shall go to the courts."
Prabhupada Letters :: 1972
1973 October 4: "You have traveled all over the world doing the greatest service giving up everything for preaching this Krishna consciousness. I simply request you, please continue. This is the greatest welfare activity and certainly you will go back to home, back to Godhead."
Prabhupada Letters :: 1973
1973 October 4: "I am very pleased that you are traveling and preaching and that everyone is singing and dancing at the programs. It is a sign of great success. Your plan to spend one month at each university is approved by me. But for the time being new centers may not be opened. What centers we have got already, let us organize them very soundly."
Prabhupada Letters :: 1973
1974 October 4: "We do not allow but in your country it is a common thing. There is Sanskrit saying, "do according to the country's laws." So if both husband and wife agree to divorce, then they can do so and re-marry, what can be done?"
Prabhupada Letters :: 1974
An interview with my mother and sister that gives a picture of life in the first half of the last century.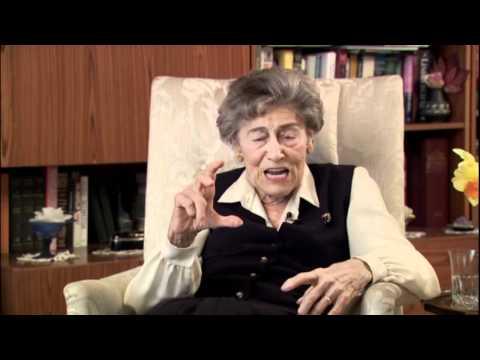 I awoke in a rush. I was trying to remain an equipoise transcendentalist but there was something a little bit exciting about my first day back at school. I was living in a Castle, going to a school of magic; an ample plot to write a novel or two about but this humble writer will only compliment it with a few various diary entries. Although I had been staying in the Castle prior, this was the "official" beginning to my new, motionless journey.
We scuttled down the stairs to the temple room for the morning program. The morning announcements were a tad bit longer than brief - we said our farewells to Vaisesika Prabhu, announced the auspicious day of Bhaktivinoda Thakura's appearance and (of course) announced the first day of another year in Bhaktivedanta College.
HH Yadunandana gave the morning Bhagavatam class. He skipped straight into the contributions of Bhaktivinoda Thakura to Krsna consciousness and humanity. We filled a whole white board with various contributing achievements from throughout the Thakura's life and were still lacking ample space to glorify this great acarya in our line. We finished by pointing out Bhaktivinoda's desire to establish Krsna conscious education, a desire that was also strong in the heart of Srila Prabhupada and a great note to start off our orientation week.
We all found our way to the classroom without a fuss. We all sat in chairs, or on the floor (as you do if your culturally influenced by India). There were a bunch of young, new, nervous faces scattered around the room. We eased the tension with a short introduction and a harinam across the campus. We trailed off to the Library (the other major structure that we would be associated with for the next three years). Here we found Srila Prabhupada, a tiny murti, and we escorted him to the classroom for a Gurupuja.
We started with some exercises to introduce the members to one another. We were equipped with three seemingly basic questions, to ask three people in the room. Once we'd met a few people, rather than introducing ourselves to the group, we were introducing others that we'd met to the assembly of Vaisnavas. We soon found that almost every member of the gathering was a stand up comedian (either on purpose or accidentally). The session ended with the announcement of Mangala Candrika's birthday, which she celebrated by distributing numerous burfis to all the devotees present.
We came outside for a group photo and then HG Hrdaya Caitanya Prabhu (the temple president and GBC member) took the new students on a royal tour of the Castle. This ended with lunch and a typical European siesta break from the orientations. We returned to the classroom for a rundown of the year (the basics). After going through all the marking schemes and study schedules, all the students headed to their constitutional positions: the library.
HG Lalita Krsna Prabhu gave the morning Bhagavatam class, telling his experiences with Srila Prabhupada. He left us all in tears, from his touching rendition of his reciprocations with our great Founder Acarya.
Today's sessions were the first with our orientation lecturer - Anuradha Mataji. She was starting our sessions by focusing on reflection (past). Our first exercise, after a simple introduction, was to draw out our journeys (life journey or the journey that brought us to where we are now) on a large piece of paper. I kept my own brief, poetic and vague; but the other devotees showed amazing journeys, woven in with Krsna's obvious intervention.
Anuradha Mataji started the second session by asking us what we wanted to get out of the course. She gave us a gift of a diary to keep track of our progress and realizations, which touched all the members of the class. Anuradha left us with the instruction to write (something that I already fancy). We made our ways back to the library. I received an email from the College forum, giving me my own personal pass code for the internet. I was no longer milking off the username of Gopinatha (Gurukuli - not to be confused with God) as I had been since the summer time. Previous in the day, I had also received my hard drive (express from Aussie-land), so I now felt sufficiently connected to "the grid" and keen for study.
Rama taught me how to make coconut chutney, in the morning, as we cooked Radha Gopinatha's breakfast. We heard HG Urmila Mataji giving class through the temple's local radio station. She emphasized constantly that this body was simply a vehicle for the soul, so we must feed the driver and not just the car. We were feeding Krsna, which was feeding our souls, so it was a nice example.
The day was spent with amazingly occupying practical and intellectual tasks. We spent half the time off our seats, wandering around the classroom. This was also the first introduction we had to group tasks, not simply wandering with our own minds but also had the added company of other devotional intellects to make the mix a little more interesting. Anuradha finished off the session by giving us another gift - a laminated copy of Srila Prabhupada's poetry written on the Jaladutta. Then we took the time to write a prayer to Srila Prabhupada, in our new diaries, begging (just as he did to the Lord) for guidance.
We started the morning session in the classroom but quickly moved to the library. We were shown all sorts of books and explained the Harvard referencing system. We were asked to flip through some study help books; Krsna deliberately seemed to hand me one about reading for study. I skimmed it and found a section on speed reading, something that I was always curious about. It was like the Supersoul linked me to a new material skill that was more than useful in my spiritual service. I recommended the other students to read it but they didn't seem to express my same felt enthusiasm.
On our last day, we mainly focused on our talks on sadhana. We were instructed not to give up the basis of our progress while dealing with all this schooling and study pressure. In the end, the sadhana was what was going to carry us through and beyond. We emphasized japa; chanting good rounds was going to keep us focused throughout the rest of our activities and mostly would remind us to focus on Krsna. I thought this was a nice way to end our week of orientation, the first step of many in our mental, spiritual and rarely physical journey in academic Krsna consciousness.
Read original post: [http://maddmonk.wordpress.com/2010/10/04/orientation-week-of-bhaktivedanta-college-belgium-class-201011]
Subscribe: [http://maddmonk.wordpress.com/subscribe]
Today I am going to give you a look at three different ways to interpret trinity (ironically I have three ways to understand the three). One model was sent to me from an outside source, a Christian friend, which he provided when I asked for a theological/philosophical description of the Holy Trinity. He sourced it off the internet; it belonging to some faction of Christianity. The second two models I have created based on the original, taking into consideration the views of the Vedas. Each is identical in its positioning of subjects but I have merely exchanged the terminology to explain different fields, hoping to give insight to each based on it's comparison with the others.
Source 1 (Christian Trinity)
As you can see, all three are explained as God. The Father is what we would normally talk about, when we are referring to God but the other two aspects are also considered to be God.
Source 2 (Some suggested English equivalents and exchanges based on Vedic teachings for the original Trinity terms)
As you can see, The Father has been given the name Krsna. Krsna is a name of God meaning all attractive. I have changed Son to Soul (God is our Father and we, the souls, are all His children). The Holy Spirit has been changed to Supersoul, Srila Prabhupada's way to explain that beaconing of God within our hearts. I have substituted the common God factor with the common God's Quality. This is suggesting that they are all God yet they are not the all mighty Father.
Source 3 (Here are some other sanskrit terms that are occasionally, if not always, used for these three categories. These are also the terms for the three levels of God realization in Vedic teachings.)
As you can see, Krsna (The Father) is Bhagavan, the personal aspect of God, the Supreme Personality of the Godhead. This is the highest realization of God, where you deal with Him as an almighty person. Then the Supersoul (The Holy Spirit) is termed Paramatma, or the Supreme self. This is our companion, the all pervading soul that accompanies every other soul, like two birds in a tree. Then of course the Soul (The Son) is replaced with the term Brahman. Brahman is the energy of God. The Soul, Jiva in Sanskrit, is a small spark of God's energy or God's Quality, so it is occasionally refereed to as Brahman. This is the first step of God realization, understanding that we are Brahman.
Some people become stuck on the level of Brahman realization and try to merge into the ultimate oneness of the energy. Then those on the Paramatma level realize that there is another aspect accompanying them. Finally people realize that the accompanying aspect is actually Bhagavan, the person God, and that we have a personal interaction with Him.
So there are still some plot holes to clear up. Bhagavan "is" Brahman but "is not" Brahman, and Paramatma also suffers this same flaw in this example; so what does this mean? Bhagavan is the energetic and Brahman is His energy. The energetic and the energy are sometimes considered the same, so that we know where the energy comes from. Paramatma is another feature of Bhagavan and so the same rules apply.
Ok so that is one plot hole but how do all of them add up? There still seems to be contradiction in all three triads, even if they are combined together. This is explained by the Vedic philosophy of Acintya Bhedabheda Tattva. Acintya means inconceivable (so don't be upset that it blows your mind), Bheda means different, Abheda means not different, and Tattva means truth. So you can see everything is simaltaniously one and different, same in quality but different in quantity and application.
So what does this mean for the Christian Trinity. This means that the Father is our worshipable Lord, the Holy Spirit is our internal guide and the Son is eternally related to the Father, but is simaltaniously different. Some people look upon it that the Son only refers to Jesus. In this case, it is still the same. Jesus is the Son of the Father, who we look on as our Lord. The term Saktyavesavatara is used to describe Jesus, Sakti means power and Avatara means one who descends, particularly referring to someone descending from the kingdom of God (arguably different from "heaven"). Basically it means someone as good as God, the Father, but still NOT the Father. He is the same in quality but not in quantity, although the Father lends His quality so that Jesus could perform his tasks. They are often praised in the same manner as God, and often confused for the Supreme Lord if one is not attentive. You can find numerous examples of these in the Vedic literatures.
I hope this gives some service to you all and doesn't simply add to your confusion.
Your servant, Madhavendra Puri Dasa.
Read original post: [http://maddmonk.wordpress.com]
Subscribe: [http://maddmonk.wordpress.com/subscribe]


Hare Krsna dear devotees. There are always many instructions and questions about how to chant attentively, we know that one of the main offences on chanting the holy names is inattention and when we commit this offence all the other offences can be commited as well, so I would like to share with you an instruction that Srila Prabhupada gave and it was told by H.H. Sacinandana Maharaja about this topic:




A disciple had asked Srila Prabhupada how to chant with attention--how to deal with the restless mind--and His Divine Grace replied, "Just hear yourself chanting sincerely."
I hope you have a great week of chanting.
your servant,
Aruna devi
Cauliflower/Yoghurt Sabji
1. Wash two medium caulifowers. Cut out core. Cut into flowerets.
Boil a little water in a pot and steam the cauliflower flowerets in that water for about 10mins.
Test to see if the cauliflower is tender with a knife (the flowerets shouldn't be too soft otherwise it will turn into a mush). Drain in a colander.
2. The Chaunce (masala/braise)
Heat 2 tablespoons (tbsp) ghee/oil in a frying-pan at medium-high heat. Add 1 heaped teaspoon (tsp) of mustard seeds. When the mustard seeds pop, add 4 curry leaves, 3 medium cinnamon sticks and 1 tbsp grated ginger. Stir together. Then add 1/2 tsp chilli powder, 1/2 a tsp hing and 1/2 a tsp kalonji (nigella) seeds. Add two cups/500ml amasi or yoghurt. Add 1 heaped tsp turmeric/haldi powder and 1 tbsp of salt. Stir, again.
3. Add steamed cauliflowers to the chaunce and cook on medium heat for 5mins (to draw the flavours out).
4. Make an offering to Krishna.
1967 October 3: "He was so much frenzied to meet his old friends that he forgot the order of Krishna and indulged in a sort of sense gratification. It is certainly a shocking incident which I never expected from a disciple like him."
Prabhupada Letters :: 1967
1967 October 3: "Whenever there is new branch of our society for Krishna Consciousness I become very very happy and my blessings in heart and soul are with you. Although I am not physically present there, spiritually I am always with you."
Prabhupada Letters :: 1967
1967 October 3: "Regarding my return. I may inform you that I am now 90% cured and I can immediately return but I want to return with permanent visa. Please therefore do all the necessary action."
Prabhupada Letters :: 1967
1968 October 3: "I am very happy to learn that you are going to various homes and lecture halls, and holding kirtana and delivering lectures from these transcendental literatures. Continue to preach in this way to all you meet."
Prabhupada Letters :: 1968
1970 October 3: "It is very simple: God is great, everyone is His servant. Nobody can be equal to or greater than God. In quality we are one, but in magnitude we are different. This is the whole philosophy of the four Vaisnava sampradayas."
Prabhupada Letters :: 1970
1971 October 3: "You are alone doing such marvelous work and it is impossible for a person without being blessed by Krishna. So you should always be conscious of this special favor upon you and continue to work more vigorously."
Prabhupada Letters :: 1971
1971 October 3: "I am so glad to hear there are many new devotees. All newcomers should be welcomed and well treated. Out of many thousands one may come. So it is our duty to help them. That is one of our most important activities."
Prabhupada Letters :: 1971
1974 October 3: "The materialists are trying to adjust the disturbances of nature in so many ways. But after so many attempts have they been able to stop suffering? After so many attempts still they are suffering and still they do not ask why."
Prabhupada Letters :: 1974
More Recent Articles
---
Click here to safely unsubscribe now from "Planet ISKCON" or change your subscription or subscribe

---
---
Your requested content delivery powered by FeedBlitz, LLC, 9 Thoreau Way, Sudbury, MA 01776, USA. +1.978.776.9498
Subscriptions
TABLA - FUENTES - FONTS
SOUV2
Balaram
ScaGoudy
FOLIO 4.2
Biblica Font

Disculpen las Molestias
Planet ISKCON - 2010
·
Planet ISKCON - 2011